How to Plan a Budget-Friendly Family Vacation
Atlanta Falcons linebacker and Kiplinger contributing editor Brandon Copeland provides tips on how to go on vacation without breaking the bank.
What's up, everybody? It's your boy, Brandon Copeland, aka Professor Cope, and you are now tuned in to another special episode of Cope'ing With Money.
On this episode of Cope'ing With Money, we're talking about something I'm extremely excited to do more of, especially coming out of a pandemic: It's travel. It's planning that family vacation.
Planning your getaway ahead of time is not only less stressful, but ultimately it saves you money. So today, we're going to be talking about some money-saving tips to help you plan your next vacation.
Subscribe to Kiplinger's Personal Finance
Be a smarter, better informed investor.
Save up to 74%
Sign up for Kiplinger's Free E-Newsletters
Profit and prosper with the best of expert advice on investing, taxes, retirement, personal finance and more - straight to your e-mail.
Profit and prosper with the best of expert advice - straight to your e-mail.
Planning a Budget-Friendly Family Vacation
Create Your Budget
The first step in planning any vacation, whether it's for you or your family, is figuring out what the budget is.
Remember everything that goes into planning a vacation. It's not just the flight there. It's also the hotel, the food, the transportation, and the activities and anything else you're going to need. Make sure you have enough saved up in the bank to spend on leisure while also covering any upcoming expenses.
If you have a specific location in mind, put in some time to search some of the best travel websites sites and figure out the average cost of travel, accommodations, and any activities you plan to do while being on vacation. If you're planning a trip from scratch, definitely put some research on getaways within your budget and build the vacation that works best for you.
Know Your Reason for Traveling
With any financial decision we make, it's important to understand our "why." I always say "know thyself to create wealth," but also you need to know your reason for travel. By focusing your vision on what you want to get out of your vacation, you can spend money where it matters and save money where it doesn't.
For example, if you're planning on laying on a beach all day, it may not be worth spending extra money on that hotel with the big pool. If you're a foodie looking to eat out most nights, then you probably don't need to spend money on an Airbnb with a fully equipped kitchen.
Figure out what you want, and focus your attention and money on those things, and those things specifically.
Set Your Schedule in Advance
Next, let's set your schedule in advance.
Booking in advance means better deals on travel, activities and accommodations. There are a lot of money-saving opportunities that you can take advantage of by planning your trip in advance.
For example, weekday flights are often cheaper than weekend flights. And some museums, galleries or parks offer free or discounted admission on certain days.
The more money you save by planning in advance, the more money you allow yourself to maximize your trip on leisure and activities, but also on upcoming expenses in your life once you return from vacation.
Use a Card With Travel Rewards
Now, this is something that I need to personally do a better job of: using the best travel rewards credit card.
Many credit cards offer increased reward points on travel or hotels. As these purchases tend to be larger, this is a great way to earn cash back on money you'll be spending anyway.
Before opening a new card, see if your existing card offers these benefits. Now you do need to be careful when it comes to credit. Unpaid balances, annual fees or hits to your credit score could, as we know, create more problems for you in the long run, so let's make sure we're using this credit card wisely.
However, if you're able to stick to a budget and use a card that's right for you, this is a great way for you to save some extra cash while spending on something that you're going to enjoy.
Consider Putting in the Work
And one of the most overlooked things when considering a vacation, consider rolling up your sleeves and putting in the work.
Now I don't have any sleeves on, but they're already rolled up. It's natural. It comes with the territory. While we think of vacation as taking a break from our responsibilities, there are additional ways to save money if you don't mind putting in the work.
Getting groceries and cooking meals for yourself can save you a lot of money versus eating at restaurants all the time. You can also save money riding public transportation versus renting a car or taking Lyfts and Ubers from place to place. If you work remotely, you might even consider taking a work day during your vacation. This may save you a day or two of paid time off and still allows you to jump right back into a relaxing vacation after you clock out.
Cope's Final Thoughts
With preparation and planning, it is easy for us to have a great family vacation without breaking the bank. And while I may be gearing up for the summer specifically, you can feel free to use these tips around the year to plan any vacation or trip you plan on taking. You may even save some extra cash by traveling during the offseason or non-peak times to some of your favorite destination spots.
As always, we're here to create the life that we want. We're here to enable our dreams and enable the places that we want to go, and the experiences and the people that we want to see.
I'm excited for you to take your vacation, and I hope you share some pictures with your boy. As always, if you want to see more of my money features go to Kiplinger.com/Cope. In the meantime, stay safe, stay blessed, and I'll see you next time. Peace.
Links and Resources Mentioned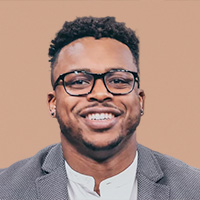 Contributing Editor, Kiplinger.com
Brandon Copeland, an active, eight-year veteran NFL linebacker, has spent the past two years teaching a class he created, and nicknamed "Life 101," at his alma mater, the University of Pennsylvania. Life 101 focuses on life's constant money decisions so that students are better prepared for the financial realities that adulthood brings. Copeland also spends time off of the field consulting and investing in real estate. He is the co-founder of a nonprofit organization, Beyond the Basics Inc., and was the recipient of the 2020 NFLPA Alan Page Community Award, the NFLPA's highest honor given for extraordinary dedication to service, social justice and equality. He is a member of CNBC's Financial Wellness Council and the NFL Players Inc. Advisory Committee. Copeland has interned for UBS and Weiss Multi-Strategy Advisers.