How Grandparents Can Help Their Kids to Raise Financially Responsible Grandkids
Your job isn't to spoil your grandchildren, it's to spend quality time with them, teach them and lead by example. Try these three tips for a healthy relationship as a friend and money mentor.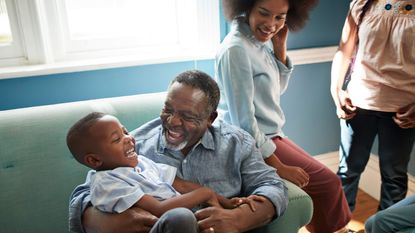 (Image credit: Getty Images)
As grandparents, we know that our adult children are shocked that we were able to raise them and that they have lived long enough to talk about how lame their upbringing was. My daughter would give me copious instructions on feeding a baby when I watched her kids: my grandchildren. I quipped, when she handed me her homemade baby food with a small spoon and a bib, that, "Oh, I have to give her baby food? I just used to leave a bowl of Cheerios on the floor for you kids when you were young and let you eat next to the cats."
Grandparents Beware: You Mess Up All the Time … Just Ask Your Kids
We know as grandparents that there are things we should not do with our grandchildren, like:
Never let them eat sweets.
Never let them stay up past their bedtime.
Never let them get away with doing some things for which their parents would apply discipline.
Never buy clothes without prior parental approval.
Never mention the words "baby weight."
Never compare the grandkids to their parents.
Never give almost any advice to your child on her rules, her decision on child care, her proposed names for the kids, her feeding practices, her medical beliefs, etc., etc., etc.
Good News, Grandparents: Walk the Talk
The fact of the matter is that we, as grandparents are incredibly important in our grandchildren's lives. The hugs, the stories and most important, the unconditional love. We will create memories that will stay with our grandchildren forever. But we can also impart valuable lessons, as well. Not only talk about, but actually pass on some wisdom and advice … that I bet your kids will actually be grateful for.
Subscribe to Kiplinger's Personal Finance
Be a smarter, better informed investor.
Save up to 74%
Sign up for Kiplinger's Free E-Newsletters
Profit and prosper with the best of expert advice on investing, taxes, retirement, personal finance and more - straight to your e-mail.
Profit and prosper with the best of expert advice - straight to your e-mail.
The topic? Money. Yes, you can teach all of those lessons you may have missed with your own kids.
Tip #1 – Change Your Own Behavior
Many of us may feel that "spoiling the grandkids" is just part of our job description as grandparents, but it's not. Do you find that every time you go see your grandchildren they ask, 'What have you brought me, Grandma?'" Well, this should be on the "no-no" list above, because you have created the situation. Come clean: Do you always show up with a gift for the grandkids? I get it. There is nothing that warms my heart more than to see the smile on my grandkids' faces when they are excited about something I bought them.
But if you do this, you should not be surprised when the little ones look for that gift you have brought, because you have contributed to this pattern. It's the classic Pavlovian response. You are fostering the "entitlement program," as I call it.
Just think about your relationship with your grandparents. I bet those fond memories don't include all the gifts they bought you. Mine include the talks and the hugs and the fact that I could never disappoint my grandma. Grandma Jewel was my biggest fan. That's what I remember. I could call her at any time of the day or night and she always made things better. This relationship carried into adulthood, when she never even mentioned when I wore an outfit with only one shoulder pad on Oprah. I saw the clip and I looked like Igor in Frankenstein, but she just said I was great. Only a grandma could say that.
Build memories with your grandchildren. They want your time. You can do an activity with them. Do you cook or play golf? Those are great activities to do with the grandkids. You can turn all of these into learning experiences, as well. Cooking, for instance, involves reading a recipe, a trip to the store to buy the ingredients and then the science and art of making the dish. I still make Grandma Jewel's chicken soup recipe.
Tip #2 – Empower Your Grandkids to Earn Their Own Money
Remember when you were a kid? You picked out something that you wanted, and you worked hard for that. You saved your money and finally bought that bike or doll or a special gift for Mom. I bet you took care of that bike, and you may still have that doll. Why take that empowerment and joy away from your grandkids?
Give your grandkids odd jobs to do around your home so they can earn extra money to reach their goal. They can sweep walks, change light bulbs, water plants, weed gardens, help to clean out the attic, help to put photos in albums (a great time to tell family stories), and help with any other chores.
These activities foster "work-for-pay" principles and will help your grandkids to get closer to their goal, without undermining their hard work by just forking over all of the money to buy what they want. Celebrate when they finally get to buy the item they have been saving for. It's OK, if they have been working hard and are saving responsibly, to set up a Grandma 401(k) Matching Plan to help them reach their goal.
Now when they come to visit, they won't have their hands out. Instead, they will ask what odd jobs you have for them to do to earn some money.
Tip #3 – Set Up a Real Debit Card and Investing Tool for Your Grandchildren
Get your children's permission first. But, it's a perfect time for you to set up a real debit card, spending plan and investing solution for your grandchildren. I work as an adviser with a company called Greenlight. I love their platform because it empowers kids to earn, spend and invest responsibly, while allowing the adults in their life to look over their kids' shoulders to coach and approve their activity. You are not just giving your grandkids money; you are encouraging them to earn it and making it a learning tool at the same time.
I spoke with Tim Sheehan, CEO and co-founder of Greenlight. He told me, "The whole family can now play an important role in teaching kids about money. Grandparents have a lot of wisdom and experience to offer, and they have a huge impact on their grandkids' financial habits. Greenlight's all-in-one money management platform helps families teach kids key lessons like how money is earned, the importance of saving and spending wisely and even how to invest to build long-term wealth."
You will always be the grandparents who sprinkle magic glitter on bad moments to make them better. You will be the grandparents to make wonderful memories with your grandchildren. You will be the grandparents where your grandkids can seek refuge from their lame parents.
Hang in with your kids, they are doing their best … and before they know it, "… they will be promoted to grandparents!"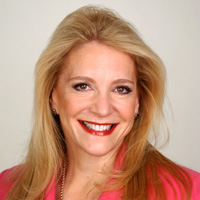 President & CEO, Children's Financial Network Inc.
Neale Godfrey is a New York Times #1 best-selling author of 27 books, which empower families (and their kids and grandkids) to take charge of their financial lives. Godfrey started her journey with The Chase Manhattan Bank, joining as one of the first female executives, and later became president of The First Women's Bank and founder of The First Children's Bank. Neale pioneered the topic of "kids and money," which took off after her 13 appearances on "The Oprah Winfrey Show." www.nealegodfrey.com