A No-Resolution Plan for Better Finances in 2021
Improving your financial outlook takes just a few simple strategies. And relax – they don't involve resolutions.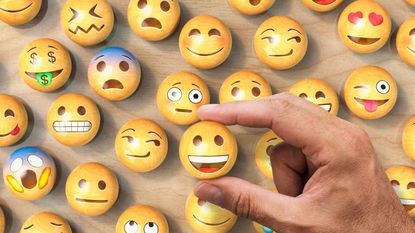 (Image credit: Getty Images)
The new year is typically a powerful time to reflect on how you may want to shift things and/or make positive changes in your life. For some of you, that may mean eating healthier, working out, paying down debt or developing new financial habits.
Notice that I did not mention anything about a New Year's resolution? The reason is that research shows that people don't stick to them!
Instead, I want to provide you with some strategies that are simple, yet effective, to help you make lifestyle changes that will ultimately not only help you take control of your finances, but also help you become the very best version of your financial self.
Subscribe to Kiplinger's Personal Finance
Be a smarter, better informed investor.
Save up to 74%
Sign up for Kiplinger's Free E-Newsletters
Profit and prosper with the best of expert advice on investing, taxes, retirement, personal finance and more - straight to your e-mail.
Profit and prosper with the best of expert advice - straight to your e-mail.
1. Be S.M.A.R.T.er
The first strategy to help you jumpstart your new year is to set S.M.A.R.T. money goals. S.M.A.R.T. is an acronym that stands for Specific, Measurable, Attainable (or Achievable), Realistic and Timely.
Let's start with Specific and Measurable. Here's an example: Your goal may be to "spend less or invest more." That's a great goal, but it's not specific enough. If you instead said, "I will save or invest $1,500," that's a bit more specific and measurable.
Now let's look at the Achievable and Realistic component. Using the same example, if you said, "I will invest $125 from each paycheck directly into my savings or retirement account or toward paying down a specific debt," that is likely achievable and realistic.
Your goal must also be Timely, meaning you have a timeline for completing it. In this example, you said that you want to achieve your goal in one year's time and $125/month over 12 months equals $1,500 for the year.
So, if you're really serious about achieving your financial goals (or any other goals!), make them S.M.A.R.T.
2. Know Your Financial Flow
You have to get real about your spending. Understanding where your money is going is the foundation for developing healthy spending habits. Technology has made tracking your spending easy and there are several apps you can use, most of which are available on all of your devices. For example, Mint's (opens in new tab) personal finance app enables you to create a budget, track your bills and monitor your spending and debt. Truebill (opens in new tab) is also another finance tracker that makes it easier for you to take control of your money and stay on top of your financial life. You may also want to utilize the "50/30/20 Rule" – 50% of your income is allocated to meeting your needs, 30% to your wants, and 20% to savings.
3. Get on a Debt Diet
You must also get real about your debt. Take some time out to sit down and make a list of your debts, so you can determine which debt to pay off first.
You might want to begin by clearing off the debts with the smallest balance first, known as the "Debt Snowball Method." Another strategy is to begin paying off the debt with the highest interest rate first, known as the "Debt Avalanche Method."
4. Give Yourself a Cash Cushion
It is important to save for emergencies. The general recommendation or rule of thumb is to save somewhere between three and six months' worth of household expenses. However, in light of the pandemic, I recommend increasing it to nine to 12 months. If you don't already have this in place, make achieving it a goal.
5. Invest in Your Future
Try making investing a habit. Begin with your retirement contributions. Set auto contributions if you haven't already. If you're already doing that, consider increasing your contributions by 2% (or more) of your income, and then set it to automatically increase the same amount next year.
Commitment is key. If you commit to following even a few of these tips over the course of the next year, you can improve your chances of getting your personal finances in gear and achieving your 2021 financial goals. You can do this!
Financial Adviser, Urban Wealth Management
Derenda King is a CERTIFIED FINANCIAL PLANNER™ professional, Certified Student Loan Professional (CSLP®) and financial adviser with Urban Wealth Management (opens in new tab). She is also the owner of Collegiate Financial Coach, LLC (opens in new tab), which provides financial coaching to families with college-bound students who need assistance with developing a college funding plan and to individuals seeking strategies for repaying their student loan debt. Prior to becoming an adviser, Derenda worked in higher education, and she is still an educator at heart. She provides comprehensive, holistic financial planning services, with an added focus on late-stage college planning, and is passionate about educating, empowering and equipping individuals with the knowledge to make more informed decisions about their money.