How to Tell Whether You Can (or Should) Splurge on a Luxury Purchase
Think hard before you buy that sports car, RV or other dream item. There are other places where your money could serve you much better. Here's how to evaluate whether a splurge works for you, and what you might be giving up.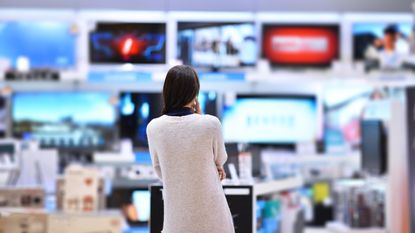 (Image credit: Getty Images)
Sometimes looking through a website at brand new campers or yachts can be a nearly painful pleasure. It sleeps six, and the decor is gorgeous. With household expenses quite a bit lower than usual lately, maybe today is the day to make that big purchase …
However, it is important to remember that we are still in the midst of the COVID-19 pandemic. We are all dealing with huge swings in the financial markets, potential tax changes, continuing business and job losses and the second wave of infections. I hate to burst your bubble, but it is more important than ever to avoid making superfluous luxury purchases and find more impactful ways to spend your money.
Reality check
Despite the pull of these unnecessary luxury purchases, you need to see that they are even more expensive than they seem on the surface, in outlay and in the savings opportunity lost:
Subscribe to Kiplinger's Personal Finance
Be a smarter, better informed investor.
Save up to 74%
Sign up for Kiplinger's Free E-Newsletters
Profit and prosper with the best of expert advice on investing, taxes, retirement, personal finance and more - straight to your e-mail.
Profit and prosper with the best of expert advice - straight to your e-mail.
That beautiful camper. The truth is, the average camper owner spends 28 to 35 days per year using it, according to Beckley's RVs. The average rental cost for a camper is $50-$75 per night, so under these terms, using a camper 35 days at $75 per night would add up to an annual rental cost of only $2,625. Motorhome prices usually start at $100,000. So, it could take decades before you'd come out ahead by buying vs. renting. And that doesn't even take storage fees and maintenance into account.
That super sportscar. So what does owning a car like that cost? According to U.S. News, an American-made sports car like a Dodge Challenger can cost up to $58,000 and a Corvette up to $67,000. A BMW 8-Series can range up to $120,000, a Nissan GT-R up to $210,000, and Lamborghinis can approach half a million. All in all, this is a serious chunk of change even before it is insured, titled or maintained.
Besides the obvious big splurges, life is full of smaller luxuries that also can add up and do a lot of damage to your wallet. For my list of the worst offenders, check out Don't Buy This: Top 20 List of Things That Aren't Worth the Money.
Evaluating whether a splurge is worth the money
In the end, it is simple basic economics that every financial decision to spend money on luxury purchases comes with the built-in opportunity cost of no longer being able to spend those funds another way. So, when seriously considering a big-ticket purchase, it's crucial to answer a few questions:
Is this purchase essential?
How will this affect my long-term future and savings?
Will it bring me something special in the form of happiness?
This doesn't necessarily mean that you should never splurge. However, if this is a splurge that is an impulse buy, you may be overpaying for a product that you don't even need. Rather than making costly purchases impulsively, allow yourself some time to think about them. If this is a big purchase you have been dreaming of for a while, take a little more time to think through the pros and cons. If you do decide to splurge, just make sure that it brings you something special in the form of happiness.
More impactful ways to spend instead
If there is something 2020 has taught us, it's that building an emergency savings or retirement fund makes more sense than luxury impulse purchases. As this year shows, unimaginable crises can become quite real very quickly — job losses in the millions; over a quarter-million dead this year; and businesses left and right failing. Currently, according to CNBC, the average person under 35 has less than $5,000 saved, while even those in the 55-64 age range only average close to $16,000 (not nearly enough to cover an actuarily calculated 31-year retirement). Even worse, according to CNBC, only 40% of Americans have enough saved to cover even a $1,000 emergency.
What can happen if you save instead of splurge? Consider that the average purchaser of a new Mercedes is nearly 44 years old, according to CarMax. An S-Class Mercedes will cost at least $90,000. So, invest that money at even a low rate of return, assume that the 44-year-old purchaser has 21 years until retirement, and assume a 3% rate of return compounded monthly. That forgone car will be worth more than $168,000 toward emergency savings or their retirement bottom line.
In other words, some luxury purchases just aren't worth the money. Be sure to talk to a financial professional who can help you see what your money might be worth and help you establish a solid savings before digging yourself a sports-car-sized hole in your long-term financial future.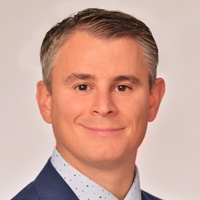 President, Partner and Financial Adviser, Diversified, LLC
In March 2010, Andrew Rosen joined Diversified, bringing with him nine years of financial industry experience. As a financial planner, Andrew forges lifelong relationships with clients, coaching them through all stages of life. He has obtained his Series 6, 7 and 63, along with property/casualty and health/life insurance licenses.