Oil Prices Rise Sharply Following OPEC Announcement
OPEC announced a cut in output, causing changes in oil prices.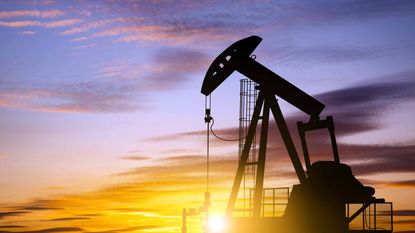 (Image credit: Getty Images)
Following an unexpected announcement by OPEC+ producers to cut output, oil prices have surged. The global benchmark, Brent crude, had a 5.31% increase in cost, rising to $84.13 a barrel. The U.S. benchmark, WTI, surged to $79.83 a barrel, a 5.48% increase.
In total, cutbacks in production will be over one million barrels a day as a "precautionary measure aimed at supporting the stability of the oil market," says one Saudi energy ministry official, according to Al Jazeera. Cutbacks include 500,000 barrels a day cut by Saudi Arabia, 211,000 barrels a day cut by Iraq, 144,000 barrels cut by the United Arab Emirates and 128,000 barrels cut by Kuwait. Additionally, Russia's cut of half a million barrels per day would extend through the end of the year.
The White House reacted negatively to these cuts, with one spokesperson for the National Security Council stating, according to CNN, "We don't think cuts are advisable at this moment given market uncertainty — and we've made that clear. We're focused on prices for American consumers, not barrels."
Subscribe to Kiplinger's Personal Finance
Be a smarter, better informed investor.
Save up to 74%
Sign up for Kiplinger's Free E-Newsletters
Profit and prosper with the best of expert advice on investing, taxes, retirement, personal finance and more - straight to your e-mail.
Profit and prosper with the best of expert advice - straight to your e-mail.
This rise in oil prices could cause inflation to remain higher for longer, complicating the Fed's efforts to curb inflation, which they've been doing by continuously raising interest rates since March 2022. It will also further complicate ties between Saudi Arabia and the United States, as the U.S. has been appealing for increased oil output in order to lower energy prices.
Kristian Coates Ulrichsen, a Gulf expert at Rice University's Baker Institute for Public Policy, stated, according to PBS, that "domestic interest takes precedence in Saudi decision-making over relationships with international partners and is likely to remain a point of friction in U.S.-Saudi relations for the foreseeable future."
OPEC, or the Organization of the Petroleum Exporting Countries, is a group of 13 major-oil exporting nations with the goal of regulating global oil prices through reductions and increases in production. In 2016, OPEC organized with 10 non-OPEC oil-producing countries to form OPEC+. At the end of 2021, OPEC Member Countries held 80.4% (1,241.82 billion barrels) of the world's crude oil reserves.
Related Content
Erin pairs personal experience with research and is passionate about sharing personal finance advice with others. Previously, she was a freelancer focusing on the credit card side of finance, but has branched out since then to cover other aspects of personal finance. Erin is well-versed in traditional media with reporting, interviewing and research, as well as using graphic design and video and audio storytelling to share with her readers.