How to Protect Your Business When an Employee Gets Divorced
When one of your workers goes through a divorce, like it or not, your company can get pulled into the fray. It's in your best interest (as well as theirs) to help streamline the process.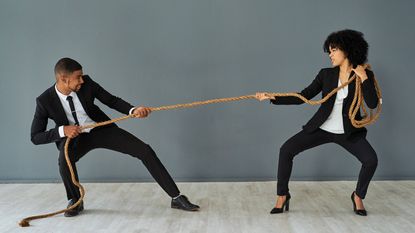 (Image credit: Getty Images)
Though divorce is typically seen as a personal matter, it can also become a personnel matter. If you have an employee going through divorce, it's not only disruptive and difficult for their private life, but may also create headaches for your business.
The employee may be experiencing stress, financial burdens and time obligations, such as court appearances. Their spouse may contact the company and ask for information that may seem questionable, intrusive or time-consuming. The potential problems are magnified when the employee is a C-suite executive, owner or someone in another high-level position with a complex compensation package — but a divorce can also be very draining on a small business, where employees tend to wear many hats and have little bandwidth for unexpected requests.
All of this may create painful distractions that weigh on an employee's job performance, as well as the organization's resources. On the short end, divorces can take six to 12 months to resolve, and a contentious one can take far longer. So, from a productivity perspective, an employer should be interested in reducing the amount of time the employee has to deal with their divorce. One way they can do that is by streamlining the process of obtaining needed financial documents. Doing so is a good way to support a valued employee during a troubling time, and also to protect your bottom line.
Four things a business can do to streamline an employee's divorce:
1/4
1. Know your employee's rights in a divorce, and most importantly, know their spouse's right to information.
Many businesses create needless problems, delays and unnecessary costs because they hide or refuse to provide information that the non-business spouse is legally entitled to have.
A consultation with an attorney well-versed in your state's divorce law can help your company create policies and procedures to streamline the process, but generally, in both community property states and equitable distribution states, a non-employee spouse has a right to access information about salary, as well as information about bonuses, deferred compensation, stock options and vesting schedules, paperwork related to stocks, tax return information and other customized compensation agreements and arrangements between the business and the employee.
Be aware that the non-employee spouse has a right generally to information pertaining to the time frame of the marriage. The scope of information requested may not span to a date before the wedding day, and if the request is too far back in time than a company's record-keeping practice, the business does not have to provide documents it does not have or maintain.
If a spouse owns a portion of the business, in a community property state — which includes Arizona, California, Idaho, Louisiana, Nevada, New Mexico, Texas, Washington and Wisconsin, as well as Alaska, where it's optional — that business interest would need to be valued as part of the divorce. This means that the business will be required to provide such information as formation documents, the purchase price and changes in the value awarded to the employee. While businesses have an interest in keeping some information confidential, the non-business spouse has an equal right to know what comprises a part of their community estate in a divorce case. This situation may necessitate a confidentiality agreement, to ensure privacy for the company and access to information for both parties.
2/4
2. Be organized.
Organize your compensation and incentive program documentation around individual employees. Make an employee-centered file of all of those documents. Software or third-party vendors can organize this information in a way that's employee-centered, rather than a general, poorly documented, companywide approach.
3/4
3. Give your employees access to their own compensation information.
Having this information readily available means they can access it easily on their own time, rather than contacting the company. Send it out quarterly or semi-annually so it is in employees' hands to easily transfer in the event of a divorce. This policy has the added bonus of giving an employee in a difficult personal situation a valuable measure of privacy.
4/4
4. Move fast.
If legally required documentation is not produced up front and in an organized manner, that may mean adding to the hourly bill from accountants or corporate counsel. In a worst-case scenario, an effective divorce attorney can make corporate counsel's life a living hell, especially since rules in the divorce world are very different from those of the corporate legal world. Corporate counsel may find that the boxing match is very different than what they are used to, and may have to deal with obnoxious-seeming subpoena requests that force them to produce voluminous information.
But if your organization quickly complies with legitimate requests for information, you help to reduce the time it takes for your employee to complete their divorce. That, in turn, reduces the employee's stress and distractions. It's a formula: Being fast up front means saving time and money later.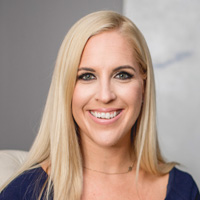 Co-Founder and Partner, Kirker Davis LLP
Holly R. Davis is a legal commentator, entrepreneur, partner and nationally recognized litigator who manages over 30 associate attorneys. She founded and developed two multimillion-dollar law firms before the age of 35. Skilled in trial advocacy, business management, family law and civil litigation, Davis also is a weekly legal commentator for Court TV and Dan Abrams' Law and Crime Trial Network.