Sponsored
4 Great Reasons to Add Real Estate to Your Portfolio
Sponsored Content from CrowdStreet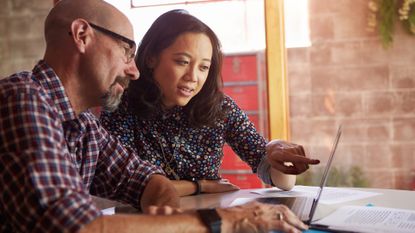 Putting your money in bricks-and-mortar buildings is one of the oldest, and historically least volatile, ways to protect and grow your wealth. But while residential property may seem like the most obvious and accessible choice, investing in commercial real estate can open up a realm of new possibilities. Here are four great reasons to diversify your holdings with commercial property.
1. The potential for higher returns
There's a reason why some of the world's biggest institutions invest heavily in commercial real estate: The potential upside can be significant. Commercial properties are big business because they are far more expensive to rent or buy than single-family residential property, and that typically means they offer higher income potential to investors. The risks are different and depending on your business plan, sometimes greater.
You can generally earn returns in two ways: distributions of cash flows from operations and/or distributions from a capital event concerning the property (like final sale or refinance). Some projects' business plans target more regular and/or distributed cash flows, while others are more likely to generate the majority of distributions at the end of the hold period (capital appreciation).
Subscribe to Kiplinger's Personal Finance
Be a smarter, better informed investor.
Save up to 74%
Sign up for Kiplinger's Free E-Newsletters
Profit and prosper with the best of expert advice on investing, taxes, retirement, personal finance and more - straight to your e-mail.
Profit and prosper with the best of expert advice - straight to your e-mail.
Since launching in 2014, the CrowdStreet Marketplace has closed 470+ commercial real estate offerings. To date, 45 of those offerings have been fully realized – with an IRR of 18.2%.
Click Here to gain full access to the CrowdStreet platform!
2. An investing platform that offers great 'deal flow' and more control
There are so many ways to build a commercial real estate portfolio, it can be overwhelming. Where should you focus, and what type of property should you target?
Investing through a commercial real estate platform gives you access to an ongoing source of new investment opportunities ("deal flow") . What's more, you gain control and choice, including:
More active involvement in choosing your investments than simply investing in a REIT
Greater choice of single or multiple project options, rather than a pre-packaged portfolio.
Access to a diverse range of geographical locations and commercial property markets.
A trusted platform with access to market insights, such as CrowdStreet, can help you get a sense of where the opportunities lie. This is particularly important right now after the disruption of the Covid-19 pandemic, which has dramatically altered the commercial real estate landscape.
For example, while retail property took a hit, industrial real estate experienced a boom, largely due to the rise in online shopping during the lockdowns. An October 2020 report from Green Street Advisors predicted that 30% of all retail sales will take place online by 2030. This demand will fuel the need for an extra 1 billion square feet of industrial real estate in the U.S. by 2025, according to real estate advisors JLL.
Review detailed information about its current deal flow with no obligation here.
3. Diversify your portfolio with alternative investments
Historically, commercial real estate investing has been a bastion of the ultra-wealthy and incredibly well connected. Online platforms like CrowdStreet are breaking down those walls and giving more investors (in CrowdStreet's instance, U.S-based accredited investors) access to opportunities across the country.
Since the value of commercial real estate properties isn't directly tied to the daily fluctuations of the public stock market, real estate is one way investors can diversify away from stocks and bonds and build a more robust portfolio.
Are you accredited? See the CrowdStreet CRE deal flow here.
Note: Accreditation means your net worth exceeds $1 million, or your annual income has exceeded $200,000 ($300,000 for joint income) for the last two years, and you expect to earn this amount or more in the current year as well.
4. A free special report on the hottest commercial markets in 2021
CrowdStreet's latest report gives you expert insight into the top 20 markets for commercial real estate investment in 2021. And for a limited time, Kiplinger readers have free access to this proprietary information.
You'll see which cities across the country are poised to enter a new cycle of growth and you'll learn why. The report also covers top markets for:
Multifamily acquisition and development
Build-to-rent properties
Industrial properties
Offices
Hospitality
Retail
Life sciences
Manufactured housing
Download the report for free and no obligation here and gain full access to the CrowdStreet platform!
To determine the rankings, CrowdStreet's team of investing analysts leveraged internal expertise and analysis, external data, and interviews with real estate industry professionals. Ultimately, they assessed markets based on 25 macroeconomic and microeconomic attributes.
Whether you're a seasoned real estate expert or completely new to commercial real estate investing, CrowdStreet's insights make it easy to find the right approach for you.
Get your free special report on the hottest commercial markets in 2021.
You'll also gain full access to the CrowdStreet platform! Review detailed information about its current deal flow with no obligation.
This content was provided by CrowdStreet. Kiplinger is not affiliated with and does not endorse the company or products mentioned above.