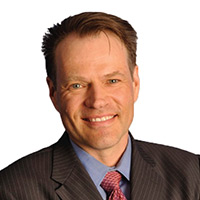 Lars Larsen, Investment Adviser Representative
President, Heritage Financial North
Since 2003, Lars Larsen has been committed to providing a personalized, caring approach with his clients, providing stability, promoting financial well-being and protecting their legacies.
Born in Denmark, Lars applies a blend of the best of Scandinavian and American values when it comes to his marriage to Jamie, raising son Daniel and daughter Bella, as well as managing his business.
Being raised in a highly taxed country with a social safety net, he realized early on the concerns of so many Americans regarding their retirement income. This helped shape the focus and philosophy of Heritage Financial North.
His approach to planning is from a holistic perspective, which includes wealth management, retirement income planning, legacy planning and long-term care planning.
Phone: 888.579.0429 | E-mail: info@myHFN.com | Website: www.heritagefinancialnorth.com
Facebook: www.facebook.com/Heritage-Financial-North-1886204148337214/ | LinkedIn: www.linkedin.com/company/heritage-financial-north/