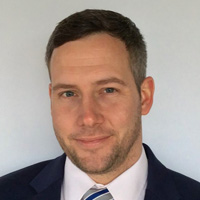 Kevin Webb, CFP®
Financial Adviser, Kehoe Financial Advisors
Kevin Webb is a financial adviser, insurance professional and Certified Financial Planner™ at Kehoe Financial Advisors in Cincinnati. Webb works with individuals and small businesses, offering comprehensive financial planning, including Social Security strategies, along with tax, retirement, investment and estate advice. He is a fiduciary, ensuring that he acts in his clients' best interests.
Webb is also president of KM Webb Properties, which owns and operates investment real estate. He graduated summa cum laude from the University of Cincinnati with a degree in finance and real estate.
While based in Ohio, Kehoe Financial Advisors is licensed in dozens of states.
Phone: 513.481.8555 | E-mail: kwebb@kehoe-financial.com | Website: kevinwebbcfp.com | LinkedIn: www.linkedin.com/in/kevinwebbcfp/