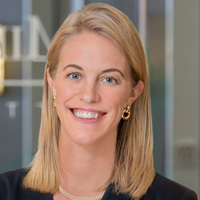 Emily Parker Beekman
Wealth Planning Advisor, CI Eaton Private Wealth
Emily Parker Beekman is a Wealth Planning Advisor at CI Eaton Private Wealth in Boston. She works with clients and their advisors to develop and implement their estate planning, wealth transfer and charitable planning strategies.
Prior to entering the wealth management field, Emily spent 10 years as a practicing trusts and estates attorney, where she assisted clients and generations of families regarding estate planning, estate and gift taxes, probate law, probate avoidance, estate and trust administration, philanthropy and specialized in estate planning for disabled persons, guardianship and conservatorship matters and long-term-care planning and other elder law matters.
Emily was recently accepted into the American College of Trust and Estate Counsel (ACTEC) New England Fellows Institute.
Email: ebeekman@cieatonprivatewealth.com | Website: https://ria-cipw.com/eaton | LinkedIn: www.linkedin.com/in/emily-parker-beekman-5b123939/