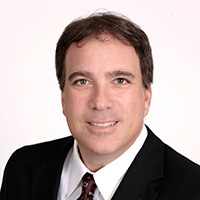 David Stone
Founder and CEO, RetireOne
As a former senior legal counsel to major life insurance companies, mutual funds and broker dealers, David has more than two decades of financial services experience as well as specific expertise in annuity product development and distribution.
Before co-founding Aria/RetireOne, David was chief legal counsel for all of Charles Schwab's insurance and risk management initiatives. He was a member of the firm's Insurance Services management team as well as a co-leader of a cross-enterprise internal team dedicated to building a series of Schwab-branded financial products to be wrapped with annuity guarantees.
Prior to Schwab, David was in-house counsel at Allstate Financial, where he served as lead counsel on numerous product development projects for broker-dealers and bank distributors.
David is a frequent speaker at industry conferences as well as an active participant on numerous committees dedicated to retirement income product solutions.
Toll-free: 877.575.2742
E-mail: david.stone@retireone.com
Website: www.retireone.com
LinkedIn: www.linkedin.com/in/david-stone-34a9671/