4 Ways to Share Your Money Smarts with Kids
Every day presents lots of opportunities to teach children about spending, saving and investing, and it's not as hard as it sounds. Here's how to get started on lessons that can enrich lives.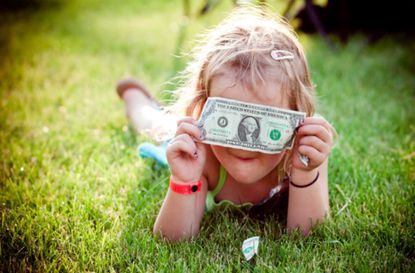 (Image credit: Stacy Vitallo)
Do you know anyone who's struggling with managing their personal finances?
You probably do. One in 4 adults (25%) do not pay their bills on time, and almost 1 in 3 millennials (32%) feel not at all or not very knowledgeable about how their credit score is determined, according to a survey from the National Foundation for Credit Counseling.
Clearly, people need to know more about personal finance. The good news is that it's easy to learn — even at young ages. In fact, the more kids learn about money, the better they manage it when they become adults. Indeed, high school students who take personal finance classes have better than average credit scores and lower debt delinquency rates on credit accounts as young adults, according to a report from the Financial Industry Regulatory Authority.
Subscribe to Kiplinger's Personal Finance
Be a smarter, better informed investor.
Save up to 74%
Sign up for Kiplinger's Free E-Newsletters
Profit and prosper with the best of expert advice on investing, taxes, retirement, personal finance and more - straight to your e-mail.
Profit and prosper with the best of expert advice - straight to your e-mail.
Unfortunately, only 17 states require that high schools teach personal finance, says the Council for Economic Education. As a result, the average high school graduate lacks basic personal finance skills, causing many to struggle throughout their lives with budgeting, saving, borrowing, spending and investing wisely.
Because schoolteachers aren't providing this education to our kids, you must. That might sound a bit intimidating, but teaching personal finance to youths — even kids as young as 3 — doesn't have to be daunting. Here are some ways you can improve the financial know-how of the young people in your life:
Start now
Begin casual conversations about money. There are lots of opportunities.
When preparing your tax return, talk about the role of taxes in society.
During the holidays, talk about giving to charity and those in need.
Trips to the grocery store or mall can lead to natural chats about spending, credit cards, delayed gratification and the need to make choices.
The most important thing to do is to just start. It's never too early to help children become financially savvy.
Read and listen
There are lots of books, podcasts, blog posts, TV and radio shows, and even apps that provide low- or no-cost financial information. For example, I've dedicated my career to teaching consumers about personal finance, through my weekly radio show and online education center. And last year we published our first children's book on money for 4- to 8-year-olds, called The Squirrel Manifesto, which helps you have healthy conversations with children about money and educate them on the four fundamental money principles: tax a little, spend a little, save a little, give a little.
Ask for help
While it can feel uncomfortable to talk candidly about money, having a conversation with friends, family or a financial adviser can be incredibly helpful. When someone comments or asks about financial issues, take the conversation seriously, and invite a financial professional to help explain complex topics.
Educate children early
It's not enough that you educate yourself about personal finance. You must also help children form healthy relationships with money.
By starting to teach people when they are young, we can help the next generation enjoy a healthier relationship with money throughout their lives.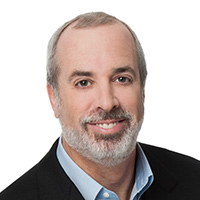 Chairman of Financial Education, Edelman Financial Engines