My Father Knows Best: How to Retire with Purpose and Passion
At the age of 88, he's the portrait of resilience, success and happiness 26 years after leaving the workforce.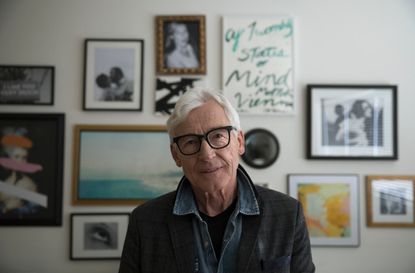 My father has always been a man of subtle lessons, calm demeanor and good humor. And in 1993, when he retired at the age of 62, those special traits had helped him accumulate a lifetime of professional respect and personal wealth. He stepped into retirement on his own terms after a highly successful career as an engineer, executive and entrepreneur.
Now at age 88, my father is 26 years into his retirement, and still going strong. He is a curious collector, a relentless reader, a man of good humor, and a rambler and a gambler. Win, lose or draw, my father has a reason to get up in the morning.
Let's take a look at some of the lessons, framed in moments and milestones, of my father's 2½ decade-long retirement.
Subscribe to Kiplinger's Personal Finance
Be a smarter, better informed investor.
Save up to 74%
Sign up for Kiplinger's Free E-Newsletters
Profit and prosper with the best of expert advice on investing, taxes, retirement, personal finance and more - straight to your e-mail.
Profit and prosper with the best of expert advice - straight to your e-mail.
FOLLOW YOUR PASSION
My father turned his longtime hobby of antiquing into a business when he first retired by opening and operating his own antique store. While his shop was only moderately successful financially, it was a hangout for a steady stream of friends and regulars that paid great dividends by providing a sense of purpose and a smoother transition into new retirement.
THERE'S NO PLACE LIKE HOME
While my father and mother were considering snowbird-type moves, a second-home purchase or a downsizing option, they ultimately made the decision to stay right at home in retirement – in the house we all grew up in. What they really had was a large family and a small-town community of life-long friends that enriched their lives, and that backdrop made their choice to stay put one of their easiest retirement decisions.
BE A STUDENT FOR LIFE
My father went back to college for free as part of a program available to students over age 60 at the local state university. While he didn't receive actual credit hours, he did get the opportunity to study subjects he felt were lacking from his technical engineering degree. He didn't mind being the oldest student in the class by 40 years, or so. He then taught several college-level engineering courses and was a substitute teacher at the local high school. He keeps his mind sharp with crossword puzzles, and there is rarely a book I mention to him he hasn't already read.
LEARN TO FORGIVE YOURSELF
My father will be the first to admit he has made his fair share of financial and investment mistakes along the way. Who hasn't? But from 9/11 to the Tech Bubble to the Meltdown of 2008, he has also weathered his share of market storms, and survived to rewire without the type of regret and remorse that can paralyze too many of us.
EXPECT THE UNEXPECTED
My father didn't expect to live so long. And he will tell you he didn't expect to outlive my mother, his high-school sweetheart and wife of nearly 60 years. My mother passed away on March 8, 2012, after an extended illness. No loss will ever be greater. But my father's retirement journey continued.
KEEP LAUGHING
As a great storyteller and toastmaster, my father understands the importance of laughter. For him, it really is the best medicine and perhaps one of the reasons he's lived so long and managed to stay in good health. Last year, he rode shotgun with me as we took a father/son road trip from Ohio to Colorado. On the way out west, we stopped in Kansas City to visit one of his army buddies from the Korean War days. Enjoying barbecue and listening to those two veterans tell 60-year-old stories with clarity and color made for a magnificent and memorable evening.
RETIRE ON PURPOSE
Several years ago my father had an operation to repair his colon, and doctors said it was risky for a man his age. He rolled the dice and recovered more quickly than expected. It was no sure thing. Scientific studies from medical doctors, neuroscientists, psychologists and medical researchers show that living purposefully has a measurable impact of health outcomes. Case in point: This resilient retiree.
EMBRACE THE PATH
My father has always been comfortable in his own skin. He doesn't fly to Vegas anymore, but he does host a weekly poker game with friends. He doesn't own a beach house, but he's always happy to be at home with family. He doesn't play golf, but he still has plenty of drive. And that has everything to do with 26 years of purpose and passion in retirement.
Jackson is the marketing name for Jackson National Life Insurance Company (Home Office: Lansing, Michigan) and Jackson National Life Insurance Company of New York (Home Office: Purchase, New York). Jackson National Life Distributors LLC.
PR3251 08/19
This article was written by and presents the views of our contributing adviser, not the Kiplinger editorial staff. You can check adviser records with the SEC or with FINRA.
Phil Wright is Vice President of Marketing Communications at Jackson National Life Distributors LLC (JNLD) and an award-winning financial writer. He started with the company in 1994 and focuses on the development and creation of marketing business content. He is a Registered Principal and Certified Fund Specialist (CFS®).