What to Bring to Your First Meeting with Your Financial Adviser
Come to the table prepared for progress with these three types of information.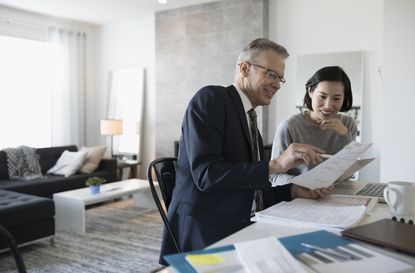 (Image credit: This content is subject to copyright.)
More than half of Americans do not work with a financial adviser, according to recent research. And yet studies have shown that people who work with a financial adviser tend to be better prepared for retirement and more confident in their future.
Oftentimes, the reason that many Americans choose not to work with a financial adviser is simply paralysis by analysis. They don't know where to start or what types of information an adviser needs to help them, so they instead choose to DIY their financial future.
For pre-retirees who are keen to harness a financial adviser's expertise, but aren't sure where to begin, here is what information to gather to prepare for that first meeting.
Subscribe to Kiplinger's Personal Finance
Be a smarter, better informed investor.
Save up to 74%
Sign up for Kiplinger's Free E-Newsletters
Profit and prosper with the best of expert advice on investing, taxes, retirement, personal finance and more - straight to your e-mail.
Profit and prosper with the best of expert advice - straight to your e-mail.
1. Your financial priorities
Your goals can be as broad as retiring by a certain age, or they can be incredibly specific (have you always been dreaming about getting that boat?).
Before meeting with an adviser, figure out what is important to you, what you're trying to accomplish and why.
2. Information related to your income, spending and expenses
One of the first things a financial adviser should do is conduct a cash flow analysis. In other words, determine if you are spending less than you take in.
For most people, retirement will be the crux of the conversation, so gather and bring statements or other documents to show 401(k) and IRA balances, as well as jot down or know how much you are contributing to each of those accounts. Additionally, any other accounts you have earmarked for retirement should be included in the discussion.
This will allow the adviser to determine where the money to fund that goal could come from.
3. Data related to your net worth
Your net worth isn't defined by how much money you have in the bank or an IRA. Rather, it's defined as what you own (homes, investments, investment properties, etc.) less what you owe (mortgage, loans, etc.).
Once you have these three key boxes checked, you should be ready for the first meeting with your financial adviser. And don't worry if you can't find all of the information noted above or if you are unsure if what you have is relevant. The adviser should be able to help you figure everything out and track down anything that may be missing.
After your adviser has had a chance to review your priorities, cash flow analysis and net worth, he or she should be able to help you figure out the answers to these critical questions:
What do you want to accomplish?
When do you want this to happen?
How much do you think it is going to cost?
Where will this money come from?
Remember that there are some intangibles when it comes to working with an adviser. He or she should make you feel comfortable, take time to answer your questions and give you personalized advice specific to your situation and goals.
Important Investor Information: Brokerage and insurance products are: not FDIC insured, not bank guaranteed, not a deposit, not insured by any federal government agency and may lose value.
Securities products, brokerage services and managed account advisory services are offered by PNC Investments LLC, a registered broker-dealer and a registered investment adviser and member FINRA and SIPC. Annuities and other insurance products are offered through PNC Insurance Services LLC, a licensed insurance agency.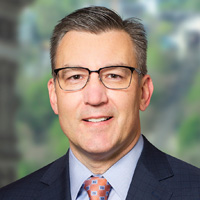 Senior Vice President, PNC Investments
Rich Ramassini is the Director of Strategy and Sales Performance for PNC Investments. He has primary responsibility for leading the Strategy, Financial Planning, Communications and Sales Performance teams for the firm. He joined PNC in 2011.