How to Digitize Your Photos, Movies and Music
Your cherished photos, home movies and music aren't just taking up space, they are deteriorating. You can convert them yourself or hire a pro.
If you're like many Americans, you have countless boxes taking up space in closets, the basement or a storage unit that are filled with irreplaceable photos and videos. Even if you've never been much of a shutterbug, you've likely collected thousands of snapshots, slides and negatives. Click-happy photographers and self-appointed family historians could easily have accumulated more than 10,000 nondigital images.
The biggest problem with analog technology is that the images (and video and sound) deteriorate over time, dooming those Kodak moments as surely as the fortunes of the once-dominant film company. As photographs age, dyes in the ink fade and discolor, and the paper often yellows or becomes brittle. Tape used for video recordings decays as the magnetic particles lose their charge and the protective layer of film absorbs moisture. Even if it has been years since you last thumbed through your photos or loaded your videos for a nostalgic viewing, they have been degraded by air, light, temperature changes and humidity.
Curtis Bisel, 42, digitized his own photos and later tackled his parents' collection—including slides from a trip to the 1964 New York World's Fair. "I'd never seen my family's whole life play out in order, and there were so many parts of the story that I couldn't recall," says Bisel, who has digitized almost 6,600 photos and advises others about digitizing their pictures at www.scanyourentirelife.com.
Subscribe to Kiplinger's Personal Finance
Be a smarter, better informed investor.
Save up to 74%
Sign up for Kiplinger's Free E-Newsletters
Profit and prosper with the best of expert advice on investing, taxes, retirement, personal finance and more - straight to your e-mail.
Profit and prosper with the best of expert advice - straight to your e-mail.
Digitizing your collection is a huge project, but don't be discouraged. You have several options to help bring your old-school images into the modern era.
Prints and slides
When choosing a photo-digitizing service, pay attention to the resolution the scanning process will deliver. To capture the details of an image and be able to crop or enlarge it without sacrificing quality, you'll generally want digital images that are 600 dots per inch for prints and at least 3,000 dpi for slides and negatives.
Images that are saved in JPEG format will be good enough to share on Facebook or to remember Aunt Agnes's face. But if you plan to heavily edit the photos or use them to print professional-quality photo books, you'll want the images in uncompressed TIFF files to maintain their integrity. Scanning services may charge extra for these files, which include all of the image data captured during scanning. Note, though, that TIFF files take up more space on your hard drive or in the cloud. (For more information on storing and organizing your files, see How to Protect Your Digital Content.)
Before you decide on a method, weed out duplicates and fuzzy shots. You may also want to cull, say, scenic landscape pictures from the same trip or other photos that don't help tell a story, says Cathi Nelson, founder of the Association of Personal Photo Organizers. As you're sifting through your stack, organize loose photos in broad categories, such as "The Eighties," "Travel" or "Holidays," to give you a better sense of the themes in your collection.
Mail-away services. If you have a lot of images you want to convert, a digitizing service such as FotoBridge or ScanCafe can do the job for a reasonable price. You mail a box of your photos to the company's scanning center, where it will scan the images and make small fixes, such as removing red-eye or correcting the color on images that have faded or shifted. (Many of these services also convert videos.) The company will return the originals and digital files, usually on DVD or CD, several weeks later, typically with door-to-door tracking along the way.
To convert prints to 600-dpi files in JPEG format, expect to pay 20 cents to 35 cents each. To convert slides or negatives to 3,000-dpi files saved as JPEGs, you'll pay 20 cents to 50 cents each. At ScanCafe, you'll pay an extra 24 cents for each image you want to have as an uncompressed TIFF file. For an additional charge, many of these services also offer options to create galleries you can view online, store images in the cloud, and scan both sides of an image to capture notes written on the back.
Local options. If you're leery of mailing your photos, you may be able to have the work done at a photo or camera shop in your community. Check on the quality of the scans the store will create, and ask to see samples. It's pretty easy to set up shop as a digital-conversion service, so check with the Better Business Bureau to see whether any complaints have been lodged against the company.
Or locate a certified personal photo organizer in your area through the Association of Personal Photo Organizers. Many personal photo organizers work from home. They will draft a plan and offer a price quote for your project. Prices vary around the U.S., but digitizing and organizing about 5,000 photos typically costs between $750 and $1,000, says Nelson.
For your most cherished prints or ones that are torn, stained or faded, you may want to use a professional photo conservator. You'll pay $125 to $250 an hour for skilled repair and restoration. To find a photo conservator, visit www.conservation-us.org.
Do-it-yourself. If you're reasonably tech-savvy, you can scan your prints, slides and negatives yourself. A flatbed home photo scanner, such as the Epson Perfection V600 (about $230), can capture more image detail than an office scanner. If you have slides and negatives, you'll need a scanner that includes a transparency unit (a second light source in the lid) and adapters for slides and negatives. Or you can rent a professional-quality scanning system from E-Z Photo Scan for three days for $295.
Most photo scanners include home computer software for basic retouching, such as cropping, adjusting color brightness and removing red-eye. As you scan, or after you get your files back from the scanning service, name the files and include identifying information about each image so it will be easier to find, then back up the digital versions.
Home movies
Digitizing your home videos is trickier than converting prints and slides because you're capturing both sound and images. Older tapes or films may be fragile, and you may have a tough time finding working machines to play them. As with your prints, start by reviewing your collection to see what tapes or reels you want to convert and what format they're in. Your collection could include anything from VHS and BetaMax tapes to 8 mm, Super 8, and 16 mm film.
Compared with the high-definition video of today, 30-year-old tapes, even when preserved well, may seem grainy or poorly focused. For sharp images and clean audio, the digitizing service should use high-definition scanning or 2K data scanning, and it should process the image frame by frame (rather than interlacing the images). For the highest-quality videos, ask about raw or uncompressed video files.
Mail-away services. The same services that digitize photos and slides often handle home movies, too. Most charge a flat rate of $20 to $30 to clean, digitize and do some basic editing on a standard two-hour VHS tape, or about 30 cents per foot for 8 mm and 16 mm film. Generally, they include color correction, cutting of blank scenes and image stabilization.
For home movies, which contain more detail and are recorded in a higher quality than VHS tapes, consider a specialist. Film services such as Color Lab and Pro8mm cost more but have more experience working with older, fragile film. At Pro8mm, frame-by-frame, high-definition scanning of silent 8 mm and 16 mm film costs 50 cents to $1.75 per foot.
Many organizers who belong to the Association of Personal Photo Organizers convert home movies; they generally charge between $18 and $25 per VHS tape. A local camera shop or videographer may also offer digitization services.
Do-it-yourself. The older the video, the trickier it will be to convert the footage yourself. But if your collection dates back only as far as the VHS tapes of the 1980s and 1990s, and you have a working tape player, digitizing the movies at home is fairly easy.
To convert old videocassette tapes, you'll need a working VCR that has been cleaned recently and has audio-video output ports. You'll also need an adapter, such as the Diamond VC500 One Touch Video Capture (about $33 on Amazon), to connect the VCR, camcorder or other device to your computer, which should have plenty of hard-disk space. Adapters such as the Diamond VC500 come with a basic editing program that allows you to cut, create chapters within the video, and save the file you've created.
Your home movies will take as long to convert as they do to watch, so you may want to pop some popcorn, sit back and enjoy the show.
Vinyl is cool, but digital rocks
Urban Outfitters, the retailer that has long been known for its cred among the younger generation, is a major seller of vinyl records. That means teens and millennials have discovered the warmer sound and fuller dynamic range of records. But for some people, it's a chore to remove an LP from its sleeve, wipe off the dust and, 20 minutes later, flip it to hear side B. If you have albums that date to the '60s and '70s that you'd rather listen to through earbuds connected to your smartphone, you can convert them to digital without a lot of hassle.
If you have a working turntable with audio output jacks, you can use the same adapter and software to convert analog music into digital files that you use to convert videos (see the accompanying article). For better sound quality, use a dedicated turntable with a digital output feature, such as the Audio-Technica AT-LP120-USB ($249 at B&H Photo Video). This type of turntable connects directly to your computer and includes software to capture the music. Too much work? You'll probably find most of the songs on iTunes for $1.29 or less each.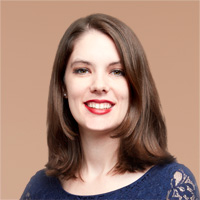 Associate Editor, Kiplinger's Personal Finance
Pitsker joined Kiplinger in the summer of 2012. Previously, she interned at the Post-Standard newspaper in Syracuse, N.Y., and with Chronogram magazine in Kingston, N.Y. She holds a BS in magazine journalism from Syracuse University's S.I. Newhouse School of Public Communications.