How to Strike It Rich: Investing in Real Estate
Expert tips on high- and low-risk ways to cash-in on investing in real estate.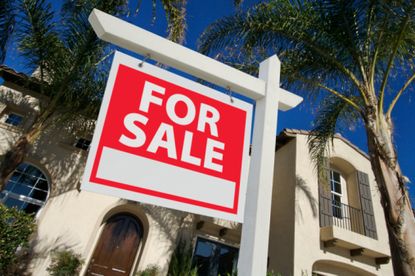 (Image credit: Andy Dean)
Investment fads come and go, but this much is certain: People will always need a place to live. And right now, the stars are aligned for investors who want to make a lot of money meeting that need. Mortgage rates are at historic lows, home values in many parts of the country are still attractive, and buyers are venturing back into the market. To get started, you need good credit and a little cash, although leverage will take you a long way. You also need a stomach for risk, because as we learned in 2008, real estate prices don't always go up.
High risk: Flip.
You can make a lot of money fixing up rundown houses and selling them for a quick profit, but you need cash to venture into this business. It's tough to get a mortgage for a property that isn't your primary residence. You may also be competing with all-cash offers.
Even though the best time for flipping was probably 2009 and 2010, when home prices hit bottom, buyers are more confident now than they were three years ago, and there's more demand for rehabbed homes. Flippers who can find distressed houses "can do very well in a market where home prices are on the upswing," says Daren Blomquist, vice-president of RealtyTrac, a Web site that tracks foreclosures. "That's what we're in right now in many areas of the country."
Subscribe to Kiplinger's Personal Finance
Be a smarter, better informed investor.
Save up to 74%
Sign up for Kiplinger's Free E-Newsletters
Profit and prosper with the best of expert advice on investing, taxes, retirement, personal finance and more - straight to your e-mail.
Profit and prosper with the best of expert advice - straight to your e-mail.
Look for ugly ducklings in upscale neighborhoods where the market has picked up. Before buying a property, research recent sale prices for nearby homes to get an idea of what you can make, and find out how long the homes were on the market. Successful flippers usually sell their properties in 30 to 60 days, says Letitia Patterson, a real estate agent who has invested in properties in the Detroit area. The longer your property sits on the market, the lower your profits will be.
Blomquist recommends looking for "scratch and dent" properties -- homes with cosmetic problems that can be fixed fairly quickly. "If it looks bad from the outside," he says, "it can be a great opportunity for a flipper."
If a property needs extensive work, get several estimates from contractors you trust. Don't forget to factor in the expenses you'll incur while you're holding the property, along with closing costs. Justin Pierce, a real estate investor who flips properties in the Washington, D.C., suburbs, says he starts by estimating the sale price of a fixed-up home. Once he comes up with that number, he subtracts buying and selling costs (typically 10% to 15%), a profit margin of 15% to 20%, and the cost of repairs. With those numbers in hand, he can determine how much he will offer.
Lower risk: Become a landlord.
In 2012, the U.S. homeownership rate fell to 65.4%, the lowest level since 1996, reports the Census Bureau. That has led to low vacancy rates for rental properties in many cities and a rise in rents. The National Association of Realtors projects that average apartment rents will increase 4.6% this year, following a 4.1% increase in 2012.
The average interest rate for a 30-year, fixed-rate mortgage on a rental property is about 4%, according to mortgage Web site LendingTree. That means your monthly rental income should cover the mortgage, which wasn't possible when rates were 7% or higher, says Michael Corbett, an adviser to the real estate Web site Trulia and author of Before You Buy!
To qualify for a mortgage on a rental property, you'll probably need a down payment of at least 20%, says Doug Lebda, chief executive officer of LendingTree. But once you've purchased your first property, you can use the equity to buy additional properties, typically through a cash-out refinancing, Lebda says. Most lenders won't let you take out more than 80% of the equity you have in the property. Appreciation will increase your equity; you can also build equity by reinvesting your rental income.
Fayz Khan, a former auto engineer, ventured into the rental market in 2008 because he believed he could earn better returns in real estate than he could get from the stock market (see What It Takes to Be a Landlord). He now owns eight rental properties in the Baltimore area, and the return on his investment has far exceeded his initial expectations. Khan and his business partners are exploring opportunities in North Dakota, where the oil boom has led to an acute housing shortage. The key to making money in real estate, he says, "is looking ahead to the next trend."
Vacation home rentals are another way to make money as a landlord, and they offer the advantage of upfront payments and short-term stays. "I believe that right now, in most markets, prices have hit bottom or are already starting to come back up," says Christine Karpinski, who owns multiple properties in Florida and Tennessee and wrote How to Rent Vacation Properties by Owner.
Although most vacation homes aren't rented year-round, weekly rates during peak season are typically comparable to monthly rents for a residential home, Karpinski says. For most vacation destinations, she says, the peak season lasts 12 to 16 weeks.

Contributing Editor, Kiplinger's Personal Finance
Elizabeth Leary (née Ody) first joined Kiplinger in 2006 as a reporter, and has held various positions on staff and as a contributor in the years since. Her writing has also appeared in Barron's, BloombergBusinessweek, The Washington Post and other outlets.