How to Tell If Your Life Insurance Is on Track
If it's been a few years since you signed on the bottom line, dust off that policy and see if it still makes sense for you by answering these four questions.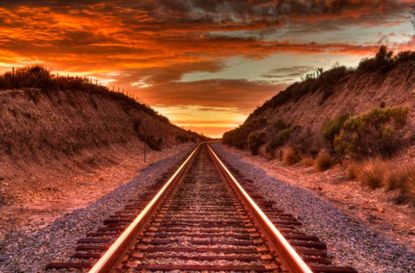 (Image credit: KazPhotography)
You may have crossed buying a life insurance policy off your to-do list many years ago, but many people make the mistake of thinking life insurance is a set-it-and-forget-it task. In fact, that couldn't be further from the truth.
Chances are, your life, goals and finances are completely different now than they were when you purchased the policy. The reality is that you should be revisiting your life insurance policy on a regular basis to make sure it's still working for you and your family.
Not sure where to start? Here are four questions to ask yourself to help determine whether your life insurance is on track.
Subscribe to Kiplinger's Personal Finance
Be a smarter, better informed investor.
Save up to 74%
Sign up for Kiplinger's Free E-Newsletters
Profit and prosper with the best of Kiplinger's expert advice on investing, taxes, retirement, personal finance and more - straight to your e-mail.
Profit and prosper with the best of Kiplinger's expert advice - straight to your e-mail.
1. Do I have the right type of coverage?
It's important to understand what kind of life insurance you purchased: term or permanent. Term is typically less expensive and provides coverage for a defined period of time. If you pass away during the time period — or the term — your beneficiaries get the payout. However, if you live past that predefined term period, the policy ceases to exist and you won't receive anything.
On the flip side, permanent is exactly that: It provides lifelong coverage and has an investing element known as a cash value. As with all investments, there is the potential to grow the principal, and the cash value grows tax-deferred so you aren't subjected to capital gains taxes.
Each has its own advantages and uses. For example, permanent life insurance tends to have a higher cash value and is better geared toward long-term needs, whereas term insurance may help beneficiaries with shorter-term goals, like paying outstanding debts or funding a child's education.
2. Am I paying a fair price?
In general, people are living longer. The tables for determining premiums for policies are regularly updated to account for longer lifespans, which means that if you bought a policy several years or decades ago, it may benefit you to have a professional review your policies.
As a result, you may be able to obtain your current coverage at a lesser premium or obtain more coverage for the same premium. As you are reviewing your current policy, make sure you are comparing apples to apples in terms of all the features and benefits of both the existing and new policies.
To conduct a policy review, you have several options:
First, you can call the company your policy is with and tell them you want to review the current policy.
Second, you can shop around by contacting competing insurance carriers to see if their premium is lower than what you are paying.
Lastly, you can work with a financial adviser who typically will work with a broker to help you determine if there's a more cost-effective policy out there. Usually the financial adviser provides this service on a complimentary basis.
3. Do I have enough coverage?
You might already know that life events, such as a new marriage or the birth of a child, should prompt you to re-evaluate your life insurance coverage. However, life events are not limited to those occasions. For example, starting a new business, increasing your net worth and even quitting smoking can all influence the amount of coverage you need.
4. Does my life insurance support my overall objectives?
Some people are using life insurance for estate-planning purposes. For example, they may want to have enough life insurance to pay any estate taxes. You can also use life insurance proceeds to create a legacy by having the money go to your beneficiaries. You can choose your favorite charities as beneficiaries to ensure after your death the organizations you care about are supported. Others use it to support philanthropic efforts, to replace income and/or to fund future goals and expenses like education.
The reasons for originally purchasing the plan many years ago may be irrelevant or could have evolved over time. That's why it makes sense to take a moment, pull that policy out and give it a look to make sure the plan you're paying for is still right for you.
Life insurance now has so many different uses and benefits that it might not make sense to look at it as a one-faceted vehicle.
Regardless of when and how you purchased life insurance, it is a critical component of an overall financial plan. As with all investments, it's important to regularly check in on your policy to confirm it's helping you meet your financial goals.
Important Investor Information: Brokerage and insurance products are: not FDIC insured, not bank guaranteed, not a deposit, not insured by any federal government agency and may lose value.
Securities products, brokerage services and managed account advisory services are offered by PNC Investments LLC, a registered broker-dealer and a registered investment adviser and member FINRA and SIPC. Annuities and other insurance products are offered through PNC Insurance Services, LLC, a licensed insurance agency.
PNC Investments and PNC Insurance Services do not provide legal, tax or accounting advice.
Senior Vice President, PNC Investments
Rich Ramassini is the Director of Strategy and Sales Performance for PNC Investments (opens in new tab). He has primary responsibility for leading the Strategy, Financial Planning, Communications and Sales Performance teams for the firm. He joined PNC in 2011.