How to Get Even Sweeter Rewards From Your Rewards Credit Card
Boost your rewards by opening a bank account.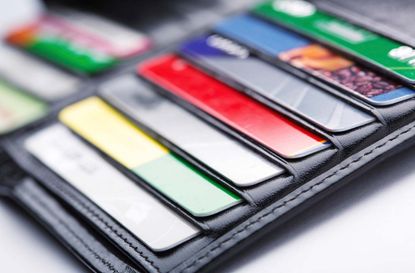 (Image credit: Nomadsoul1)
If you have a checking or savings account with the bank that issues your rewards credit card, you may get a boost on cash back, points or miles. The new PenFed Power Cash Rewards Visa Signature (opens in new tab) card (9.24% to 17.99% annual percentage rate) pays an unlimited 2% cash back on all spending if you have an Access America checking account (opens in new tab) with Pentagon Federal Credit Union or if you have served in the military. Otherwise, you'll earn 1.5% cash back on purchases. Anyone can join PenFed (opens in new tab) by paying a one-time, $17 membership fee to Voices for America's Troops (opens in new tab) or the National Military Family Association (opens in new tab).
Members of Bank of America's Preferred Rewards program get a bonus on rewards with the Bank­Americard Travel Rewards (opens in new tab) card (0% for 12 months, then 15.74% to 23.74%). It offers a standard 1.5 points per dollar on all spending. But if you have a Preferred Rewards balance of $100,000 or more, you'll get a 75% boost, earning an effective 2.6% back on spending to use toward travel purchases.
If you redeem cash back from a SunTrust credit card and deposit it into a SunTrust account, you'll get a minimum 10% bonus on rewards. Customers who have a Signature Advantage checking account and keep less than $100,000 combined in bank and investment accounts get a 25% bonus; those with balances of $100,000 or more get a 50% boost. (Private Wealth Management clients get a 75% bonus.) One attractive option: The SunTrust Travel Rewards (opens in new tab) card (0% for 15 months, then 11.99% to 21.99%; $89 annual fee, waived for Premier, Signature Advantage and Private Wealth clients) offers 5% cash back on up to $6,000 spent on travel purchases the first year of card membership (3% thereafter) and 1% back on everything else.
Contributing Editor, Kiplinger's Personal Finance
Lisa has spent more than15 years with Kiplinger's Personal Finance and heads up the magazine's annual rankings of the best banks, best rewards credit cards, and financial-services firms with the best customer service. She reports on a variety of other topics, too, from retirement to health care to money concerns for millennials. She has shared her expertise as a guest on the Today Show, CNN, Fox, NPR, Cheddar and many other media outlets around the nation. Lisa graduated from Ball State University and received the school's "Graduate of the Last Decade" award in 2014. A military spouse, she has moved around the U.S. and currently lives in the Philadelphia area with her husband and two sons.