Documents that Parents and College Students Need
Here are a few documents that families will need if parents are to remain involved in the medical and financial affairs of a child who has reached adulthood.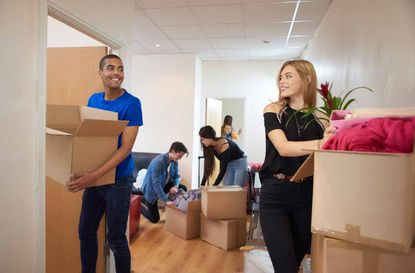 (Image credit: ([None] (Photographer) - [None])
Question: Now that my daughter is in college and living away from home, are there any legal documents we need so we can step in to help her if necessary?
Answer: Many parental rights disappear once a child legally reaches adulthood, at age 18 in most states. But with a few key documents, you can still be involved in your daughter's medical and financial affairs, and even see her grades.
Many parents don't realize they need these documents. They assume they can access a child's medical and other information because the child is still on the family's insurance plan and Mom and Dad are paying the medical and tuition bills, says Jessica M. Pannell, estate planning strategist with Cassaday & Co. in McLean, Va. Pannell says she saw the importance of these documents in the aftermath of the Virginia Tech shooting in 2007. "We had clients who were obviously concerned about their children, couldn't get in contact with them and were calling the local hospitals in Blacksburg," says Pannell. "They were being told, 'We're sorry. We can't give you information. We can't even tell you if your child is here.'"
Subscribe to Kiplinger's Personal Finance
Be a smarter, better informed investor.
Save up to 74%
Sign up for Kiplinger's Free E-Newsletters
Profit and prosper with the best of expert advice on investing, taxes, retirement, personal finance and more - straight to your e-mail.
Profit and prosper with the best of expert advice - straight to your e-mail.
Here are four documents you and your daughter will need.
HIPAA authorization form. The Health Insurance Portability and Accountability Act is a federal law that protects the privacy of medical records. You child must sign a HIPPA authorization form to allow you to receive information from health care providers – including from the college's health clinic – about her health and treatment. If your daughter doesn't want to share her entire medical record, she can set restrictions on what information you can receive, says Pannell.
Medical power of attorney. This document allows your child to designate someone to make medical decisions for her if she is incapacitated and can't make medical decisions on her own. Pannell recommends your child choose a primary agent to act on her behalf, as well as a secondary agent in case the first one is unavailable.
Durable power of attorney. This document will allow your daughter to authorize someone to handle financial or legal matters on her behalf. A durable power of attorney is usually written so it takes effect when a person becomes incapacitated. But if your daughter wants you to manage her financial accounts or file her tax returns while she's away at school, she can make the document effective immediately, says Pannell.
Family Education Rights and Privacy Act waiver. Once your daughter is an adult, you're no longer entitled to see her grades without her permission. "It seems counter intuitive that you can be sending your kid off to college and paying for tuition, but you won't have access to academic records," says Pannell. This waiver signed by your daughter will grant you permission to receive her academic record. Many colleges provide this form, or you can find it online. Once you get these documents, make sure you have ready access to them, if needed.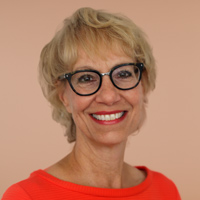 Senior Editor, Kiplinger's Personal Finance
Ambrose joined Kiplinger in June 2017 from AARP, where she was a writer and senior money editor for more than three years. Before that, she was a personal finance columnist and reporter at The Baltimore Sun, and a reporter and assistant business editor at The Indianapolis Star. Ambrose has a master's degree in journalism from the Medill School of Journalism at Northwestern University, and a bachelor's degree in art history from Indiana University.