How to Spend Your Stimulus Check If You're Broke
Keeping food on the table and shelter over your head are important, especially during COVID-19. Using your stimulus check for necessities is smart and can often be helped further by asking for penalty-free deferred payments on your bills and living expenses.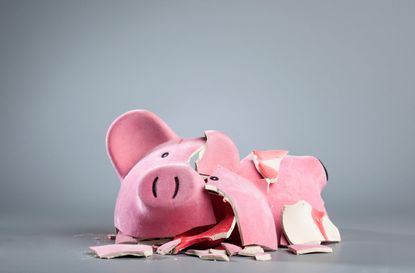 (Image credit: Getty Images)
COVID-19 has knocked out the financial progress many had made over the last decade. Millennials have been hit particularly hard because we are one of the most vulnerable groups. This is a product of not having enough time to develop and employ our high income skills nor build enough wealth to weather tough times like we're seeing now.
Fortunately, stimulus checks offered through the CARES Act are putting money in the hands of those who need it most. While some Millennials may have more flexibility in their budgets and can use these funds on any of the best investments for young adults, many others need this money to put food on the table and keep a roof over their heads, among other pressing necessities.
How should you spend your stimulus check if bills are piling up and you need to use your check on necessities? Here's a walk-through on the thought process about how to prioritize.
1/9
Try to Cover Food and Shelter Without Tapping Your Stimulus Check
Of course, everyone must cover the basics, one way or another, but do you have to spend your stimulus check on them? Fortunately, there is help available, so before you think about spending your stimulus money on these vital basics, take advantage of those resources.
Help with food: Financial assistance is regularly available through programs like SNAP or local food banks.
Help with shelter: Actions taken since COVID-19 hit have allowed renters to avoid eviction in many areas. HUD placed a 120-day moratorium on evictions at its properties, and homeowners can defer mortgage payments in some cases until more economic certainty arrives.
Whether you rent or pay a mortgage, you should consider contacting your landlord or lender to explain your situation. You may be able to come to an arrangement where you establish a payment plan or agree to a payment deferral without penalties. However, if you're counting on this deferral, understand that it won't happen by itself. You will need to communicate your situation proactively.
2/9
Same Thing with Your Utility Bills
Another priority for your money is paying utilities like electric, gas, water and even the internet. Because most utilities are subject to regulators who govern their pricing and actions, several have been forced to establish policies to provide accommodations to customers unable to pay their utility bills right now. Further, numerous utilities are barred from disconnecting power or supply for non-payment, and some states have implemented specific moratoriums on service interruption for 90 days.
Regardless, it is still best to reach out to your local utility to explore what payment options may be available to you. At the very least, utilities will be open to entering into an alternative payment plan.
One word of warning: Be leery of any offers that sound too good to be true if offered by a third party. In other words, offers made directly through your creditor, utility or other entity should be believed, but third-party offers should cause you to pause. If these third parties make offers to alleviate financial struggle in exchange for your stimulus check, they could be a scam.
3/9
Surprise: Your Insurance Premiums Come Next
Believe it or not, next in priority is paying your insurance premiums. This includes all types of insurance: health, auto, home and life insurance. In the worst case, you wouldn't want to miss a premium payment and then get hit with an emergency or adverse event and not carry coverage.
Thanks to far fewer people driving, the coronavirus has led to auto insurers issuing rebates. This relief might provide a little cushion, but you should still contact each of these insurers to inform them of your financial situation and see if they offer any sort of deferrals or financial hardship programs. These premiums are important because you want to make sure you remain covered and you can take care of yourself and dependents without risking financial ruin.
4/9
Pay What You Must on Your Credit Cards, Student Loans and Car Payments
Many creditors are willing to help with financial assistance. Granted, they have been subject to intense scrutiny and public pressure from regulatory agencies, federal and state governments and the general public. The CARES Act also established some minimum support and protections for individuals and small businesses.
Credit cards: If you are behind on your debts, numerous actions have been taken by major creditors to help in various ways. Major credit card issuers have offered assistance through deferral of required payments for a month or longer, waiving late fees and interest (or lowering the rate), establishing extended payment plans or even increasing credit limits. To take advantage, you will need to reach out to each company to notify them of your interest before falling into default. If you can't get your late fees waived, at least pay the minimum amount on each credit card to avoid seeing your debt multiply.
Student Loans: Many millennials face costly student loans. Thankfully, the CARES Act provides some relief to federal loan borrowers. Specifically, for all federal student loans, payments are stopped until Sept. 30, 2020. This covers 95% of student loan borrowers. In addition, borrowers already behind on their payments have had collections activities against them suspended for the time being.
Car payments: Contact your lender. Much like many other lenders, several auto loan creditors have announced decisions to delay payments and waive late fees, sometimes for up to 120 days. As a tip, make sure anything agreed to with your lender gets put into written form in case you need to call upon the agreement later. Second, consider refinancing. It can buy you more time to pay, as the new refinanced note would have a later due date. And it could lower your rate. If your auto lender does not offer flexibility, you will want to pay this loan to some acceptable level. When the time comes to return to work, having a car to get there will be important. One final possibility: Consider selling your car or trading it in for something cheaper.
The bottom line: Each person's situation is different, so you need to weigh which debts make the most sense to prioritize. For example, you might have an auto loan with a company that offers extensions, late-payment fee waivers and no interest accrual, while your credit card company offers the extension and fee waiver but no interest waivers (e.g., BofA has said they won't defer interest payments).
5/9
Establish an Emergency Fund
If you have success deferring payments, establishing payment plans or finding other beneficial arrangements with your other expenses, that's wonderful news. However, there is no telling how long these arrangements will last, and any stimulus money you have left over would likely be best set aside in an emergency fund.
These funds often represent three to six months of expenses but if you don't already have an established account, any amount you can set aside will be a welcome start. Having this financial cushion will be beneficial in case the economic decline persists and you have trouble returning to work at a level in which you can support your needs. Earmarking any excess stimulus funds you have left for an emergency fund would be the financially literate decision to make.
6/9
Some Good News about Your Cellphone Bill
During this challenging time, the Federal Communications Commission created the Keep Americans Connected pledge, which has been signed and endorsed by over 700 companies and organizations and is in effect until June 30. In short, the pledge states the wireless provider will not disconnect service for non-payment caused by the coronavirus, companies will waive any late fees and will also open Wi-Fi hotspot access to the public. The FCC also temporarily relaxed access restrictions to a lower frequency wireless signal to extend the reach of these hotspots for those living in rural or suburban areas.
This reduces the fear of losing touch with the outside world if you haven't paid your bill. However, you should still proactively reach out to your wireless carrier to inform them of your financial difficulties so they know the non-payment is a result of the coronavirus. This shutoff prevention will not happen automatically.
7/9
Pause or Consider Canceling Your Gym Membership
Managing your gym membership during coronavirus is tricky. If you belong to a small or independent gym, that small business depends on your membership to continue operating. However, if you cannot financially cover that continued expense, you will need to consider your options.
You may have the ability to pause your membership for the time being. If you can, contact the gym and they can hold off on the automatic debit that hits your bank account. This is worth pursuing as you are paying for a service you cannot use. If you cannot contact your gym because it is closed and you want to pause your payment directly through your bank, you should carefully read the terms of your contract first. By stopping payment, this may expose you to other liabilities detailed in the contract.
In the event you wish to cancel your membership until more certainty around coronavirus arrives, recognize you may need to pay the gym a joining fee again when you return. So, if you intend to return to your gym when you are able, pausing might be the preferable option to avoid this added fee.
Finally, you may consider asking for a prorated refund for the previous time you were unable to use their services due to state or city orders to shelter-in-place. If you run into problems you don't feel are fair, consider contacting your attorney general's office or local consumer protection bureau.
8/9
Put Your Cable Bill on the Chopping Block
Likely the most susceptible bill in this list, cable has long seen a decline in subscribership from cord-cutting as cable alternatives continue to strengthen their offerings. For a long time, many have continued to pay for cable because most live sports events often only appear on cable. However, in light of the coronavirus, many sports leagues and other live events have been suspended.
As a result, you could scale back your cable TV package to the bare bones or cut the cord entirely. Before cutting off your cable, though, you might follow the same caution as canceling your gym membership. If you intend to resume cable once live events return, you might incur a service fee for restarting your service.
9/9
Pay Your Taxes (or Hopefully Get a Refund!)
Fortunately, the IRS delayed the federal tax filing deadline until July 15, 2020, this year. Therefore, taxes won't need to be paid until that time, keeping the stimulus money in your pocket for longer. If we make it to the July 15 deadline and your financial situation still hasn't improved, you can explore payment plans the IRS has available. Because this situation is still evolving and time remains until the new deadline, the IRS may consider providing additional relief to taxpayers who remain impacted by the coronavirus.
On the other hand, if you have a refund waiting for you, it is a wise decision to go ahead and file your tax return to get your money owed to you by the IRS. The average tax refund paid out through April this year has been just above $2,700. If you have anything near this level waiting for you, that extra cash could be useful for paying any of the above expenses without falling too far behind. Consider filing your return now to receive your tax refund.
Written by Riley Adams, CPA. He is originally from New Orleans but now lives in the San Francisco Bay Area, where he works as a senior financial analyst at Google. He also runs the personal finance site called Young and the Invested, a site dedicated to helping young professionals find financial independence and live their best lives.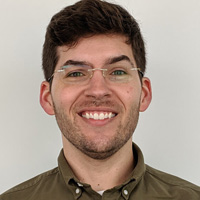 Owner, Young and the Invested
Riley Adams, CPA, is originally from New Orleans but now lives in the San Francisco Bay Area, where he works as a senior financial analyst at Google. He also runs the personal finance site called Young and the Invested, a website dedicated to helping young adults invest, manage and plan their money with confidence.