Do This One Thing and Save a Month of Full-Time Work Every Year
People spend about 170 hours a year on managing personal finances.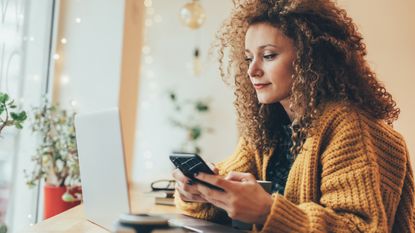 (Image credit: Quicken)
Most people spend about 3.3 hours a week managing their finances, or about 170 hours each year. But that's an entire month of full-time work! Those few hours every week really add up!
That's why Simplifi by Quicken (opens in new tab) shows you what you need to know at a glance, helping you stay on top of your finances in less than 5 minutes a week.
Even with hours of attention, money can still slip through the cracks.
If the average person spends a full-time month of work on their finances every year, clearly, finance management matters.
But people don't realize how much time they're wasting.
With Simplifi (opens in new tab), you can significantly reduce the time needed to manage personal finances. The app organizes your finances and shows you what you need to know to make quick, confident decisions about your money. Simplifi's free one-month trial (opens in new tab) can help you find out risk-free how much of a difference a personal finance app can make — to both your time and your wallet.
The right tools can ease financial anxiety.
A lot of people feel anxious about managing their finances no matter how much time they spend on them — and no matter how much money they make. That's because the real stress comes from not having the information you need.
By connecting all your accounts—bank accounts, credit cards, loans, and even retirement plans—Simplifi (opens in new tab) puts all your finances in one place.
Also, with the app's customizable, built-in alerts and notifications, you will get all the insights you need, when you need them.
With your information at your fingertips, you can stop worrying and start taking control. Try Simplifi free for 30 days (opens in new tab), then get 50% off an annual subscription vs monthly, and see for yourself.
This content is part of a paid partnership