Can Money Buy Happiness? New Research Settles Age-Old Debate
Does more money mean more happiness? Leading Princeton and UPenn researchers revisited the eternal question and reached a surprising conclusion.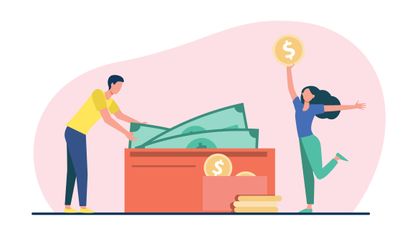 (Image credit: Getty)
We've all heard the saying "money can't buy happiness." Previous analysis of 450,000 Gallup poll respondents by Nobel-prize winners Daniel Kahneman of Princeton University and Angus Deaton backed up the notion, concluding that happiness plateaus at the $75,000 USD annual income level. A contrasting study conducted among 33,391 participants by Matthew Killingsworth of the University of Pennsylvania found no such plateau existed and that "higher incomes are associated with both feeling better day-to-day and being more satisfied with life overall." So Kahneman and Killingsworth decided it was time to revisit their clashing conclusions and settle the debate.
"Money buys happiness" studies reexamined
Kahneman and Killingsworth arranged an "adversarial collaboration" to re-reanalyze both researchers' previous survey data. Their paper was published on March 1st in the Proceedings of the National Academy of Sciences journal. The researchers found that both earlier studies contained significant truths but missed the surprising effects of two key factors: baseline happiness (aka unhappiness).
Both men agreed that Killingsworth's method of asking participants directly about their happiness every day was superior to Kahneman's analysis of Gallup polling on happiness. The researchers accepted Killingsworth's conclusion that average happiness and income increase together in a linear fashion, but they also conceded that Kahneman and Deaton correctly proved the existence of a flattening happiness curve for certain respondents.
Subscribe to Kiplinger's Personal Finance
Be a smarter, better informed investor.
Save up to 74%
Sign up for Kiplinger's Free E-Newsletters
Profit and prosper with the best of expert advice on investing, taxes, retirement, personal finance and more - straight to your e-mail.
Profit and prosper with the best of expert advice - straight to your e-mail.
So how could both conclusions be true? They eventually arrived at a two-part hypothesis:
"There is an unhappy minority, whose unhappiness diminishes with rising income up to a threshold, then shows no further progress
In the happier majority, happiness continues to rise with income even in the high range of incomes."
The researchers investigated both hypotheses by diving back into Killingsworth's survey data, now seen through a new set of eyes.
The results are in
Kahneman and Killingsworth's final study results confirm that generally, more money means happier people. The majority of participants' happiness (as self-reported) rose in a straight line with their income, without stopping at any particular income threshold.
Among this group, roughly 30% of people were the "happiest," and they actually experienced accelerating levels of happiness as earnings rose above $100,000.
The study contends that happiness keeps rising up to annual earnings of at least $500,000. There was not enough data to determine if there were further emotional benefits for people above that income level,
The surprising takeaway is that, unlike the old adage says, people generally become happier as they make more money. And the happiest people, by temperament, tend to enjoy life as they climb the income ladder even more than the average person...
One big exception
These results come with one big caveat.
Killingsworth explained in a recent interview: "The exception is people who are financially well-off but unhappy." 20% of people fall into this group, for which extra income over $100,000 per year didn't measurably increase their happiness.
The researchers conclude that money beyond that income threshold can't overcome deep, abiding pain including grief, clinical depression and heartbreak.
As Killingsworth said, "If you're rich and miserable, more money won't help."
Related Content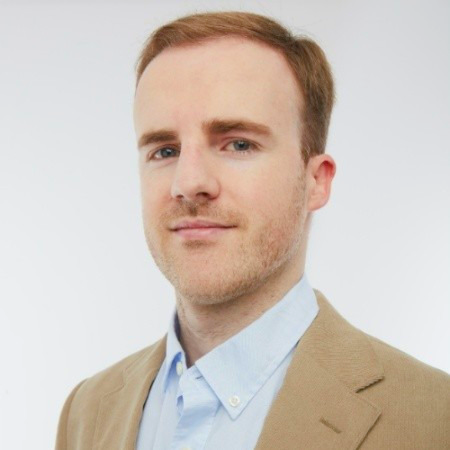 Audience Engagement Manager, Kiplinger.com
Ben Demers manages digital content and engagement at Kiplinger, informing readers through a range of personal finance articles, e-newsletters, social media, syndicated content, and videos. He is passionate about helping people lead their best lives through sound financial behavior, particularly saving money at home and avoiding scams and identity theft. Ben graduated with an M.P.S. from Georgetown University and a B.A. from Vassar College. He joined Kiplinger in May 2017.