How to Avoid 2021 Being as Much of a Disaster as 2020
Maybe it's time to try a different kind of financial resolution for the new year: one that's more about helping others than helping yourself.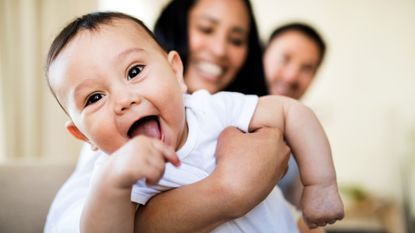 (Image credit: Getty Images)
When you wake up in 2021, you may first proclaim that you are grateful to be rid of 2020. The second thing that you may do is to declare your New Year's resolutions.
Most people's resolutions start with losing weight. They include going to the gym (not in the pandemic though), yoga, meditation and Pilates (not in the pandemic). The second round of resolutions is usually centered around money (especially in the pandemic).
Does this sound familiar? Getting on a budget, spending less, saving more, fighting the urge to continue comfort shopping. Speaking of comfort shopping, during the Pandemic, 4 in 10 people (opens in new tab) said that they made impulse purchases to deal with the stress and isolation. About 1 in 5 are spending more now than they were before the pandemic. And of those spending, they have gone more than $1,000 (opens in new tab) over their budget.
Subscribe to Kiplinger's Personal Finance
Be a smarter, better informed investor.
Save up to 74%
Sign up for Kiplinger's Free E-Newsletters
Profit and prosper with the best of expert advice on investing, taxes, retirement, personal finance and more - straight to your e-mail.
Profit and prosper with the best of expert advice - straight to your e-mail.
Maybe some New Year's resolutions can help us hit the reset button on these unhealthy financial habits.
Unfortunately, Resolutions Are Easier Said Than Done
Spend less and Save more. Seems easy. But what happened? Life happened. The car got a flat tire; your kid's soccer games started up again and your child needs new expensive sneakers; your older son lost his job and he and his wife and kids and dog have moved back into your home.
It's just like with your diet and fitness resolutions. You start to work out, walk, run, buy sexy workout clothes, eat kale, throw out the potato chips and feel self-righteous every time you pass a McDonald's and don't pull in. By February, you cut back on your workouts … your cute outfits get ordered again in larger sizes, you slip in mint chip ice cream (because it is green) as a daily food group and you vow to get started on health and fitness by the spring.
Spend less … save more? Are you kidding? No. Here is the reality; the average American (opens in new tab) would have to borrow to cover a $400 emergency. Part of life happening is that it will happen, and we have to plan for it.
You don't want your kids to see the stress you are under if you are living paycheck to paycheck. You want to give them a legacy, a future. Hey, maybe focusing on someone else for your resolution will help you stick with it this time. Maybe you should resolve to help your family's younger generations get a leg up for a better future.
Make Your Resolution a Family Affair
If you a new parent or new grandparent, as soon as your loved one gets pregnant, your first thought should be how can I resolve to help provide a future for that child: college; that first home? Instead of hosting a baby shower, where your friends give the couple a bunch of scratchy, dry-clean-only outfits that the baby will throw-up on and go into the "give-away pile," give that child something valuable, and start that habit.
I advise a company called GetEarlyBird.io (opens in new tab). They have an easy-to-use-app for parents, friends and family to collectively invest in a child's financial future. One feature, as a grandma, that I love is that you can even record a message to that little one who can later really hear and see how much they are loved. They will also remind users of birthdays and special occasions so the savings will continue.
The co-founders, Jordan Wexler and Caleb Frankel, spoke to me about their company. I asked why they created EarlyBird. They said, "By focusing on early and life-long saving, people can really give their loved ones the gift of financial freedom."
Save Your Teeth: Brush Them
How do we make this a reality? Saving and investing has to become one of those habits that is really a habit. You brush your teeth every day. You wouldn't say that you were too busy to brush your teeth. I want you to think about saving in the same way.
Saving matters, and it will inspire you to cut out the things that don't.
Junk the Junk
Step away from your smartphone. Your purchases above and beyond the necessities will not make you as happy as going to your child's college graduation. If you took that extra, let's say $35 a week and invested it for your newborn earning 5%, by the time they were ready for college, they would have over %52,000. Now add other family members to that. Let's say that they collectively donate $500 a year. That would mean an additional $15,000, bringing the total up to $67,000. You get the point.
Giving from Your Heart (and Wallet)
Your New Year's resolutions should also include giving and volunteering. It's a perfect time to get your kids and grandkids involved in helping others who are not as fortunate. People are suffering, so the need for help is great. One in six Americans (opens in new tab) (and one in four children) could go hungry as the pandemic goes on. Lines at food banks are at historic levels, in some cases stretching for miles. By the time you read this article, 50 million people could experience food insecurity.
Food banks and shelters need volunteers to pay for, package and hand out food. You can do it safely with your family. Have your kids go online to find local causes that need money and volunteers. Your children will be empowered to help and feel good about being part of the solution.
This involvement in giving can also influence your next year's resolutions when you don't have to say to your kids, "You don't know how lucky you are." Your kids will already know.
Enjoy the new year and the new you. Before you know it, you will be making New Year's resolutions for 2022. I just hope that your new savings and spending plan is in place and that you can now work on your indoor gym membership, and that you will soon fit into last year's sexy workout outfit.
This article was written by and presents the views of our contributing adviser, not the Kiplinger editorial staff. You can check adviser records with the SEC or with FINRA.
President & CEO, Children's Financial Network Inc.
Neale Godfrey is a New York Times #1 best-selling author of 27 books, which empower families (and their kids and grandkids) to take charge of their financial lives. Godfrey started her journey with The Chase Manhattan Bank, joining as one of the first female executives, and later became president of The First Women's Bank and founder of The First Children's Bank. Neale pioneered the topic of "kids and money," which took off after her 13 appearances on "The Oprah Winfrey Show." www.nealegodfrey.com (opens in new tab)