Three Ways to Modernize Your Business' Income, Employment Verification Process
Since the income and employment verification process includes several steps, you have multiple opportunities to up your efficiency.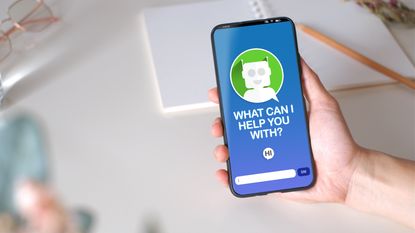 (Image credit: Getty Images)
It's no shame to admit that inefficiencies are dragging down your finance-focused business. One survey cited by CIO Dive found that some organizations are leaking $1.3 million annually because of antiquated processes. Even if your losses aren't quite so eyebrow-raising, you probably want to get them under control. This holds particularly true for your income and employment verification processes.
The only problem? Resolving inefficiencies within those processes means being willing to modernize. Change can be difficult for everyone, even leaders of corporations. But if you want to reduce inefficiencies, you have to become more adaptable and experimental. At that point, you'll get all the benefits that come with putting more streamlined systems in place.
Since the income and employment verification process includes several steps, you have multiple opportunities to up your efficiency. Each of the following tips focuses on tightening at least one step, if not several.
Subscribe to Kiplinger's Personal Finance
Be a smarter, better informed investor.
Save up to 74%
Sign up for Kiplinger's Free E-Newsletters
Profit and prosper with the best of expert advice on investing, taxes, retirement, personal finance and more - straight to your e-mail.
Profit and prosper with the best of expert advice - straight to your e-mail.
1. Automate wherever you can.
From setting up date tickler reminders to deploying pre-written emails, seek to automate as many tasks as you can. Contrary to popular belief, automation doesn't take away your ability to provide a more personal user experience. Rather, it frees up your team members so they can focus on the customers or clients you serve.
One area that's ripe for automation is retrieving accurate applicant income and employment information. Many businesses still send out employment verification letters, which may or may not be returned promptly. Others have cumbersome workflows that require quite a bit of paper shuffling. The result is a clunky process that takes too long and has numerous places for errors to occur.
A better — and automated — solution to get income and employment verification quickly is to delegate the process to a trusted company. For example, tech-forward products like the Truework platform allow for rapid verification without the need for employees to intervene.
Not sure what else to automate? Just ask your people. They can probably tell you a dozen friction points that could use a little efficiency.
---
Kiplinger Advisor Collective is the premier criteria-based professional organization for personal finance advisors, managers, and executives. Learn more >
---
2. Make it easier for consumers to self-serve.
Your team probably gets plenty of questions from people seeking real estate financing or personal loans. Though some questions will always require a human-to-human connection, not all will. Whenever you can, implement digital tools to promote self-service. That way, people can find what they want to know without making a phone call to your support representatives.
No surprise: AI chatbots are efficient ways to offer self-serve options. Perhaps the most obvious one is ChatGPT, which took off for its superior performance in late 2022. Thanks to powerful generative AI, ChatGPT can carry on surprisingly human-like conversations. Consequently, while it has the capabilities of a standard chatbot, it can go much further.
If you assume that the public will somehow find your move toward self-serve "cold," think again. In one NICE study, 81% of respondents said they desired more self-service choices.
Even if you do only the bare minimum, you should still see an efficiency uptick. For instance, let's say you get many questions about income and employment verification in general. By creating FAQ content, such as articles, how-tos and videos, you could reduce the number of calls your agents have to take. Depending on how many calls you get weekly, you could see serious gains.
3. Avoid sending too much individualized correspondence.
Templates are your friend when it comes to efficiency. The next time you or a teammate creates a unique email from beginning to end, reconsider your actions. Could a big part of the email be templated to make everything run smoother? Or could you connect the data inputted by your applicants into your email system so you have pre-populating capacities?
It's understandable that you want to differentiate by giving everyone the red carpet touch. However, re-creating the wheel never makes sense. It's much better to construct templates for all your repeated correspondence, whether those are printed letters or texts.
In terms of storing your templates, be sure to put them in a place where they're accessible to all. This could include a Google document or spreadsheet. Or, if you use an advanced solution such as Salesforce, you could make room for them there.
Again, this isn't to say that you shouldn't personalize where appropriate. But not every touchpoint should be whipped up from scratch. Plus, you can always add very specific personal touches to templates to make communicating both customized and quick.
Of all your processes, income and employment verification is probably the simplest to improve efficiency-wise. Take time this quarter to close the gaps in this important workflow. Then, watch as you and your employees are able to do more in less time.
Disclaimer
The information provided here is not investment, tax or financial advice. You should consult with a licensed professional for advice concerning your specific situation.