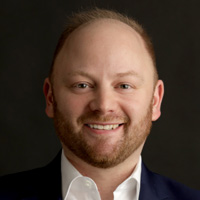 Zachary D. Helprin, Esq.
Founding and Managing Partner, Law Offices of Zachary D. Helprin
Zachary Helprin is an attorney and FreeWill legal fellow based in New York with offices in New York City and Long Island. His firm focuses on Real Estate law, Trusts and Estates law, and General Counsel/Corporate counsel for small businesses, start-ups and commercial real estate companies. Before starting his own firm, Zachary spent time working in big law at one of the most prestigious law firms in the country. There, he worked on exciting projects like a massive and infamous international fraud litigation case. He started his own firm because he wanted a more direct and impactful connection with his clients.
Zachary graduated from Yeshiva University, as well as from New York Law School as a Van Memorial Scholar. He was recently named a Top 100 Attorney by Top 100 Magazine and is a Trusts and Estates Fellow at FreeWill Co. Zachary has also found success outside of the law by starting a charity, owning his own tea company and multiple racehorses in Kentucky.
Office: 516.393.5810 | Mobile: 516.729.0998 | Email: zhelprin@helprinlegal.com | Website: helprinlegal.com | LinkedIn: www.linkedin.com/in/zachary-d-helprin-esq-6494a815