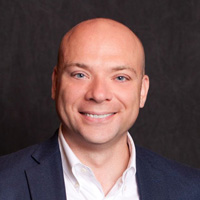 Philip J. Ruce, J.D., LL.M.
Estate Planning Attorney, Stone Arch Law Office
Philip J. Ruce is a Minnesota estate planning attorney and a veteran of a financial services career that began in 1999 and wound its way through two recessions and countless market booms and corrections. He is a widely published academic and an adjunct professor of law at Thomas Jefferson School of Law, where he teaches classes on wealth management and financial services to LL.M. candidates.
Philip's trust and fiduciary research has been published by universities around the country, including the Gonzaga University Law Review, the Quinnipiac University Law Review, the South Texas Law Review, the Drake University Law Review, as well as the American Bar Association's Real Property, Trust and Estate Law Journal. In 2013, his paper on trust protectors was cited by the U.S. District Court, District of Minnesota, in PHL Variable Insurance Company v. 2008 Christa Joseph Irrevocable Trust.
Phone: 612.345.7496
E-mail: phil@stonearchlaw.com
Website: stonearchlaw.com/
Facebook: www.facebook.com/stonearchlaw
LinkedIn: www.linkedin.com/company/stone-arch-law-office-pllc