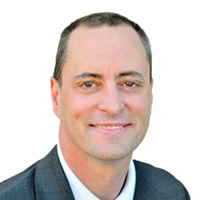 Paul Sundin, CPA
Partner, Sundin and Fish, PLC
Paul Sundin is a CPA and tax strategist. He is a partner at Sundin & Fish, PLC in Chandler, Arizona.
With a worldwide client base, he specializes in tax planning and tax structuring for individuals, entrepreneurs and the real estate industry. In addition to being a CPA, he is also an author, speaker and consultant. His professional mission is to educate taxpayers on tax policy, personal finance and retirement planning.
With 20+ years of experience, Paul provides a comprehensive and personal approach that is different than most CPAs. His approach starts with educating his clients on effective and practical ways of reducing their tax liability and achieving their financial goals. He brings a depth of insight and personal engagement to his client services.
Phone: 480.361.9400
E-mail: paul@sundincpa.com
Website: www.emparion.com
Facebook: www.facebook.com/paul.sundin.754
LinkedIn: www.linkedin.com/in/paul-sundin/