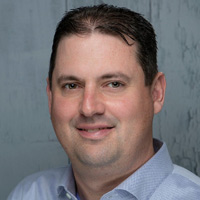 Kevin Barlow, CFA®
Managing Director, Miracle Mile Advisors
Kevin Barlow is managing director of Miracle Mile Advisors, and has over 13 years of professional experience in financial services working with high-net-worth individuals and families on customized investment solutions.
Prior to joining Miracle Mile Advisors, Kevin ran the Private Client Group at Palo Capital. Previously, Kevin spent 10 years in wealth management and investment consulting roles with Bessemer Trust, City National Rochdale and Fisher Investments.
Kevin received his MBA from The Wharton School at the University of Pennsylvania with a dual major in Finance and Management and his B.A. with Honors from the University of Michigan. He holds the Chartered Financial Analyst designation and is a member of the CFA Institute as well as the CFA Societies of San Francisco and Orange County. Kevin serves on the Board of Directors of the Newport Beach Public Library Foundation and the Center for Innovation, Entrepreneurship, Leadership and Opportunities (CIELO) in Huntington Beach.
Newport Beach office: 949.715.2126
West Los Angeles: 310.246.1243
E-mail: info@miraclemileadvisors.com
Website: www.miraclemileadvisors.com/
Facebook: www.facebook.com/MirMileAdvisors
LinkedIn: www.linkedin.com/company/miracle-mile-advisors