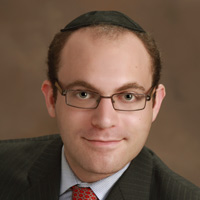 Jonathan I. Shenkman, AIF®
President and Chief Investment Officer, ParkBridge Wealth Management
Jonathan I. Shenkman, AIF®, is the President and Chief Investment Officer of ParkBridge Wealth Management and serves as a financial adviser and portfolio manager for his clients. In this role, he acts in a fiduciary capacity to help his clients achieve their financial goals.
Jonathan has spent his entire career in the investment business. Before starting his own company, Jonathan was the Director of Investments at Oppenheimer & Co. Inc., based in New York City. In this role, he oversaw manager and stock selection, investment due diligence, portfolio management, financial planning, as well as the development of Investment Policy Statements (IPS) on behalf of his institutional and retail clients.
Prior to his decade-long tenure at Oppenheimer, Jonathan spent time at both Morgan Stanley and Merrill Lynch, where he led a team that worked with entrepreneurs, real estate investors, athletes, entertainers, hedge fund executives, and partners at major law and accounting firms. He also spent time in the research department for several buy-side investment boutiques.
Jonathan is a thought leader in his field. He has facilitated over 300 monthly symposia geared towards accountants, attorneys, and financial planning professionals on the latest topics in personal finance. He is a prolific writer, with works published in Barron's, Bloomberg, CCH, CNBC, Forbes, Fortune, Kiplinger, MSN, NASDAQ.COM, Leimberg Information Services, Real Simple, TaxStringer, WealthManagement.com, The Jewish Press, Trust & Estates, The CPA Journal, The Wall Street Journal, US News & World Report, and Yahoo! Finance. He is also the recipient of the 2018 Rising Star award through Trust & Estates and serves as a Wall Street Journal Expert Panelist.
Passionate about giving back, Jonathan is a supporter of various local, national, and international Jewish organizations and philanthropies. It is because of this passion that he especially enjoys sharing with clients his framework for giving and leaving a legacy.
Jonathan received a Bachelor's of Science in Finance from Yeshiva University, and an MBA with a concentration in Real Estate from Baruch College. He is also an Accredited Investment Fiduciary®.
Phone: 201-575-6275 | E-mail: Jonathan@parkbridgewealth.com | Website: www.parkbridgewealth.com
Twitter: @JonathanOnMoney | Instagram: @JonathanOnMoney | LinkedIn: www.linkedin.com/in/shenkman