How to Haggle for Practically Anything
Use these strategies to lower prices you never dreamed were negotiable.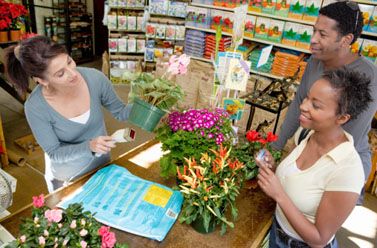 (Image credit: Getty Images/iStockphoto)
In many parts of the world, engaging in back-and-forth negotiations over the price of peaches with a sidewalk vendor or a bracelet at the jewelry counter is standard practice. But in the U.S., some of us break into a sweat even when bargaining is de rigueur -- say, haggling over the price of a car at the dealership or a dining-room set on Craigslist. At a department store or supermarket, negotiating probably doesn't cross your mind.
See Also: How to Haggle With a Car Dealer
That's too bad, because the chances of getting a discount are pretty good. In a Consumer Reports survey, nearly half of the respondents said they had tried to bargain over the price of goods and services, such as appliances and jewelry, over the past three years. And among those who did, 89% were successful at least once. "Most Americans would be surprised at how many of the things that they buy every day are negotiable," says Jeff Yeager, author of How to Retire the Cheapskate Way.
Hone your approach
The prospect of haggling makes some people squirm because they view it as a battle. But negotiating doesn't necessarily call for being confrontational. In fact, you should do all you can to make it a pleasant interaction.
Subscribe to Kiplinger's Personal Finance
Be a smarter, better informed investor.
Save up to 74%
Sign up for Kiplinger's Free E-Newsletters
Profit and prosper with the best of expert advice on investing, taxes, retirement, personal finance and more - straight to your e-mail.
Profit and prosper with the best of expert advice - straight to your e-mail.
Theodore Fullenkamp, of Wapakoneta, Ohio, is good at getting discounts partly because, he says, he views his strategy as asking a friendly question rather than as haggling. He uses phrases such as "How can you help me on this?" or "Can we work through this together?" While renewing his wireless contract with Verizon recently, Fullenkamp's nonconfrontational approach prompted the representative to check for several discounts and price breaks for him. He managed to lower the cost of his plan by $50 a month.
Don't start with a story about why you can't afford what you want to buy, says Teri Gault, founder and CEO of TheGroceryGame.com (opens in new tab), which offers strategies for saving at the supermarket. And don't insult the seller or its goods: Calling a washing machine you want a piece of junk won't get you far.
If an item has any flaws -- a missing button on a shirt, for example -- say that you like it despite the defect and ask for a discount. In a bustling store, open the conversation with a clerk by acknowledging that you know she is busy and that you appreciate her time. Gault advises against resorting to an ultimatum, such as "I'm walking out if you don't give me 20% off."
Don't let fear of rejection or concern that you'll offend the seller stop you. As long as you keep the interaction light and respectful, the worst outcome you can expect is that the other party will simply decline to lower the price.
Before you begin to bargain, consider what your top price will be. But avoid naming that price right away. If the seller has a lower figure in mind than you do, you won't save as much as you could have. Instead, ask the seller how much he could come down in price.
Strike a deal anywhere
By doing some research in advance, you'll know what you can reasonably ask for -- and you may be able to request a price match. If you're shopping for a TV, for example, research prices online before you go to the store. At PriceGrabber.com (opens in new tab), you can look up items and see a listing of prices from several retailers. While you're at the store, you can use a mobile app such as RedLaser to scan an item's bar code and compare prices online.
Best Buy includes a "Low Price Guarantee" on qualifying products, meaning it will match a lower price that local competitors or certain online retailers, including Amazon.com, offer. Similarly, Target matches prices on some items if you bring in a competitor's ad or show a lower price online with your mobile device or with a printout.
Even when formal price-matching policies don't apply, you may score a deal by gathering quotes or prices from the competition. Before PJ Hoffman of Alexandria, Va., went to a mechanic to have the tires on his car replaced, he gathered quotes from a few other shops. When he dropped off his car, Hoffman explained that he liked this shop but could get a better deal elsewhere. The manager wouldn't bend as far as Hoffman asked, but he did apply one of the shop's promotional $50 coupons, which was enough to satisfy Hoffman.
Talk to the right person. Tracking down an employee who is empowered to negotiate is a crucial part of the game. In some cases, frontline employees may be able to bend the rules. At a bank, for example, a teller may have the authority to waive an account fee. At a retail store, you can approach a sales clerk and make your case. But if the clerk doesn't have the latitude to lower a price, ask for a manager.
Time your pitch. Many stores accept rock-bottom prices at the end of a season, as they make room for new products. In addition, the time of the day, week or month can have an effect on how successfully you haggle. At closing time, a vendor at a farmer's market or deli may be more willing to cut prices to get rid of excess stock.
Retailers and services may also be more game to bargain during slow periods. Yeager says he has found that negotiating on the Friday before a three-day holiday weekend tends to work in his favor. Salespeople may want to close out their week with high sales volumes, and they're usually in a good mood.
Gault keeps timing in mind as she shops at the supermarket. If she sees that, say, a dozen apple pies are expiring within a couple of days, she'll pick up a couple of them and ask to speak to the bakery department manager. Typically, she'll get about 50% off, she says. Watch, too, for expiration dates on perishable items such as meat and dairy products, and ask whether you can get a discount if the sell-by date is within the next day or two.
Buy in bulk. When Yeager noticed that a big-box home-improvement store was trying to unload about $1,200 worth of garden plants that had already been marked down, he asked the department manager whether he could get an even better deal by buying the whole lot. The manager came back with a far smaller figure than Yeager would have come up with on his own: $12. For more on how buying mass quantities of items can result in bargains, see Surprising Things to Buy in Bulk
Ask about discounts. Asking whether any discounts or coupons are available is another strategy for easing into a negotiation. You may already qualify for discounts if you're a member of, say, AARP or AAA. But sometimes stores have coupons that cashiers can apply to any purchase. Or the cashier may direct you to a mobile app or a flier where you can find a coupon. And when it comes to starting a new service, such as a gym membership, try asking to have an initiation fee waived. Even if the service refuses at first, it may come back with a yes if you say that you are about to walk away.
Layer your requests. If you're interested in buying three necklaces, for example, start by expressing interest in one of them. Then look at a couple more necklaces and ask whether you can get a discount for buying all three. When you get to the checkout desk, see whether paying with cash will win you any additional savings. This can be an especially effective strategy at smaller shops, which may feel the sting of the fees that banks charge merchants when customers swipe credit cards. Throughout the conversation, keep repeating to the seller anything to which he has already agreed to help cement the deal.
Request extra perks. If angling for a discount falls flat, try asking the merchant to add a perk instead. At the furniture store, for example, ask for free assembly or delivery. See if you can get a free extended warranty on an appliance. Or a merchant might be willing to toss in, say, an extra battery charger for the camera you're purchasing.
Contributing Editor, Kiplinger's Personal Finance
Lisa has spent more than15 years with Kiplinger's Personal Finance and heads up the magazine's annual rankings of the best banks, best rewards credit cards, and financial-services firms with the best customer service. She reports on a variety of other topics, too, from retirement to health care to money concerns for millennials. She has shared her expertise as a guest on the Today Show, CNN, Fox, NPR, Cheddar and many other media outlets around the nation. Lisa graduated from Ball State University and received the school's "Graduate of the Last Decade" award in 2014. A military spouse, she has moved around the U.S. and currently lives in the Philadelphia area with her husband and two sons.