How to Stretch Your Money
Outline your spending and saving priorities with a detailed budget.
You've launched your career, and the paychecks are rolling in. If this is the first time you've had to manage finances beyond your college meal plan, you may be surprised at how easily the money seems to evaporate. Even if you've been working a while, you may find that you're living paycheck to paycheck, without enough left over to meet your goals. That's why you need a strategy for how you'll spend and save it—in other words, a budget.
Rather than view a budget as a straitjacket on your spending, think of it as a way to set priorities. "Is having HBO now more important than being able to retire with the standard of living you'd like?" asks Trent Porter, a certified financial planner and founder of Priority Financial Planning, in Denver.
As a broad guideline, Alexa von Tobel, founder and CEO of money-management Web site LearnVest.com, suggests using the 50-20-30 rule. That means that up to 50% of your take-home pay goes toward essential spending: rent or mortgage payments, utility bills, groceries, and transportation to work. Designate at least 20% for savings (including for retirement, an emergency fund and other goals) plus paying off debt, such as student loans. Up to 30% is for lifestyle choices, such as a gym membership, your cell-phone plan, entertainment (including your cable bill), charitable giving, shopping and eating out.
Subscribe to Kiplinger's Personal Finance
Be a smarter, better informed investor.
Save up to 74%
Sign up for Kiplinger's Free E-Newsletters
Profit and prosper with the best of expert advice on investing, taxes, retirement, personal finance and more - straight to your e-mail.
Profit and prosper with the best of expert advice - straight to your e-mail.
Want a better road map? See How to Divvy Up Your Paycheck for a more detailed breakdown of your take-home pay, based on average expenditures tracked by the Bureau of Labor Statistics. Unless you work for yourself, your employer will make sure a portion of your pay finds its way to the IRS (see Collect Next Year's Tax Refund Now).
When money is tight, you're going to have to make some trade-offs. If rents are high where you are, you may have to live with a roommate or wait to get a car. If giving to charity or your church is crucial, cable may have to go. "It's not about deprivation," says von Tobel. "It's about spending thoughtfully."
Track your spending. To meet your numbers, you'll have to keep track of what you spend. You may want to use a budgeting site, such as Mint.com or LearnVest.com. Their tools let you monitor your bank, retirement, credit card and investment accounts, automatically categorize your expenditures, and let you set target spending limits for various items, such as restaurants and shopping. They also help you organize your goals and monitor how much you're saving for them.
If a hard spending limit is more effective than just a warning at keeping you within your budget, nothing beats cash. Withdraw the equivalent of your budget over the course of the month in cash, divide the money into categories, and put money for each category into envelopes (the budget site Mvelopes.com lets you fund virtual envelopes and track the amount in them by linking to your checking account and credit cards). Once you've spent all of the cash designated for eating out, for example, you're done with restaurants until next month.
As your circumstances change, your budget should be flexible enough to adjust. But that doesn't mean that you should upgrade to a flashier car or a downtown apartment as soon as you get a raise. Especially if your savings are missing the mark or you're paying off a lot of debt, ratchet up the amount you put toward those areas as your income reaches a more comfortable level.
This story was originally published in the June 2014 issue of Kiplinger's Personal Finance.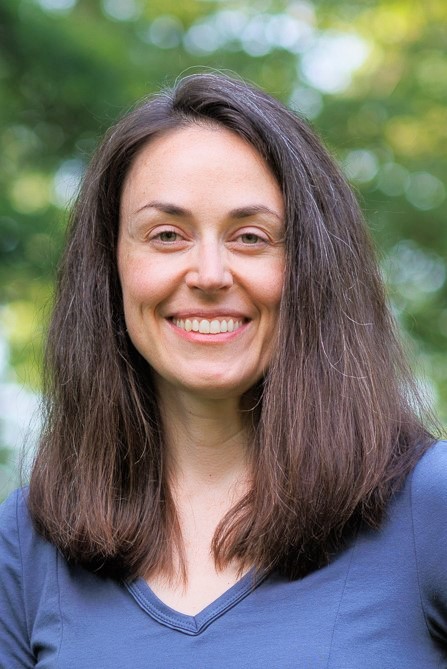 Editor, Kiplinger Personal Finance magazine
Lisa has been the editor of Kiplinger Personal Finance since June 2023. Previously, she spent more than a decade reporting and writing for the magazine on a variety of topics, including credit, banking and retirement. She has shared her expertise as a guest on the Today Show, CNN, Fox, NPR, Cheddar and many other media outlets around the nation. Lisa graduated from Ball State University and received the school's "Graduate of the Last Decade" award in 2014. A military spouse, she has moved around the U.S. and currently lives in the Philadelphia area with her husband and two sons.