How to Check an Insurer's Complaint Record
You need to know how an insurance company handles claims before buying a policy from it.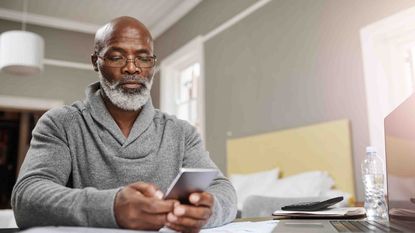 (Image credit: Getty Images)
What are the most common types of complaints state regulators receive about insurance companies?
The National Association of Insurance Commissioners gathers complaint information from state insurance regulators. As of late July, the top complaint had to do with claims payments -- claims-handling delays (19.1%), followed by denial of claims (17.9%) and unsatisfactory settlement offers (15.0%). You should be concerned if a company you're considering has a lot of complaints in these areas.
The next category of complaints revolves around underwriting -- the insurer's process of accepting or rejecting applicants and setting rates. Premium and rating accounted for 4.8% of the complaints, and policy cancellation for 4.2%. The breakdown was similar to the 2008 figures.
Subscribe to Kiplinger's Personal Finance
Be a smarter, better informed investor.
Save up to 74%
Sign up for Kiplinger's Free E-Newsletters
Profit and prosper with the best of expert advice on investing, taxes, retirement, personal finance and more - straight to your e-mail.
Profit and prosper with the best of expert advice - straight to your e-mail.
The type of insurance policyholders had the most complaints about was accident and health insurance (37.7%), followed closely by auto insurance (33.7%). There were fewer complaints about homeowners insurance (12.71%) and life insurance and annuities (10.4%).
When you're shopping for an insurance company, check the insurer's complaint record -- especially if it's a small insurer that's offering a good rate, but you haven't heard much about its reputation. Saving a few dollars per year in premiums can backfire if the insurer hassles you at claim time.
To access this information, go to the National Association of Insurance Commissioners' Consumer Information Source. Type in the name of the company, the state where you live and the type of insurance. (Under "statement type" and "business type," click on "property/casualty" for home and auto insurance or "life, accident and health.") The site then provides the insurer's national complaint statistics.
Focus on the complaint ratio, which shows the ratio of the company's U.S. market share of complaints to the company's U.S. market share of premiums for a specific policy type (the ratio puts the complaint figures into perspective based on the size of the insurer's business, so larger insurers aren't penalized for having more complaints). Compare that figure with the national median: If the national median complaint ratio is 1.00 and the ratio for the company you're considering is 2.00, for example, that should be a red flag. Also look at the complaint trend report to see whether the company's complaints have been increasing or decreasing over time.
If the insurer's complaint ratio is high, check its record at your state insurance department and find out whether any enforcement actions have been taken against the insurer. You can find links to your state insurance regulator at the National Association of Insurance Commissioner's state insurance department map.
It's important to report any problems you have with an insurer to your state insurance department. You go on record as having complained, and the regulators can investigate the complaint. Then it can be included in the figures to help warn other people about potential problems with the insurer. Plus, the regulator may be able to put extra pressure on the insurer to resolve your complaint.

Contributing Editor, Kiplinger's Personal Finance
As the "Ask Kim" columnist for Kiplinger's Personal Finance, Lankford receives hundreds of personal finance questions from readers every month. She is the author of Rescue Your Financial Life (McGraw-Hill, 2003), The Insurance Maze: How You Can Save Money on Insurance -- and Still Get the Coverage You Need (Kaplan, 2006), Kiplinger's Ask Kim for Money Smart Solutions (Kaplan, 2007) and The Kiplinger/BBB Personal Finance Guide for Military Families. She is frequently featured as a financial expert on television and radio, including NBC's Today Show, CNN, CNBC and National Public Radio.