How to Tame Your Student Loans
Don't let the burden bar you from saving for your future.
Most retirees aren't concerned with building a credit history. By the same token, twenty- and thirtysomethings don't think much about annuities. That's why we're carving out a space to address the concerns of younger readers. It will be written by staffers who are members of the millennial generation—considered to be roughly ages 20 to 36—and who are themselves dealing with issues ranging from budgeting to buying a home to saving for long-term goals.
To kick off our column, we're tackling a topic that has become a defining characteristic of our generation: student loan debt. Bachelor's degree recipients are estimated to carry an average debt burden approaching $40,000 per borrower at graduation. Parents are shouldering some of the burden, too, with an average $21,000 of college debt.
Thanks to a scholarship, I was fortunate to graduate from college debt-free. But many of my peers express regret about the amount of debt they took on, saying that if they could do it all over again, they'd skip the advanced degree or consider alternative paths. "The loans feel like a constant burden and drain, with no end in sight," says Amber Richter, 32, whose undergraduate and law-school loans add up to six figures. "I worry all the time about saving—or lack thereof—for retirement and my children's education."
Subscribe to Kiplinger's Personal Finance
Be a smarter, better informed investor.
Save up to 74%
Sign up for Kiplinger's Free E-Newsletters
Profit and prosper with the best of expert advice on investing, taxes, retirement, personal finance and more - straight to your e-mail.
Profit and prosper with the best of expert advice - straight to your e-mail.
Nate Hamm, 34, racked up more than $300,000 in debt following podiatry school. Now a self-employed podiatric surgeon, his income and family size (he's married with two kids) qualify him to make no payments under an income-based plan. He'd pay nearly $3,000 a month if he were on the standard plan. But he is making payments on a $127,000 loan he took out to start his business. "I know I'm a lot more stressed than my parents ever were about their college education," he says. "It keeps me up at night sometimes."
Matthew Lesser, 32, carries $135,000 in student loan debt and has chosen to work for a nonprofit organization so he can qualify for the Public Service Loan Forgiveness program, which forgives the remaining balance on direct federal loans for borrowers who are employed at eligible organizations after they make 120 monthly payments. He has eight years to go. In the meantime, he's juggling his $385 monthly loan payment along with a mortgage, credit card debt and all his other expenses. (We explain federal student loan repayment options in The Right Way to Borrow for College.)
Budgeting and Student Loans
Aggressively paying down student debt works for some but isn't the right move for everyone. Andrew Damcevski, a certified financial planner at RhineVest, in Cincinnati, says that some young people are inclined to "put every last penny toward student loans, and they completely neglect their future in terms of saving." At a minimum, aim to meet any match your employer provides on contributions to a 401(k) or other work-based retirement plan. You should also build an emergency fund that covers at least six months' worth of living expenses. If you have high-rate credit card debt, wipe it out before directing more cash to student loans.
Of course, your essential expenses are also part of the picture. A simple and popular budget guideline is the 50-20-30 rule: up to 50% of your take-home pay goes to essentials, 20% to whittling debt and adding to savings, and 30% to discretionary items, such as dining out, shopping, charitable giving, and streaming or cable TV. A budgeting app such as Mint can help you see where your money goes.
It may be worth getting help to hash out a plan. Certified financial planners who are members of the XY Planning Network focus on younger clients, have no minimum asset requirements and offer virtual services (say, meeting via video chat).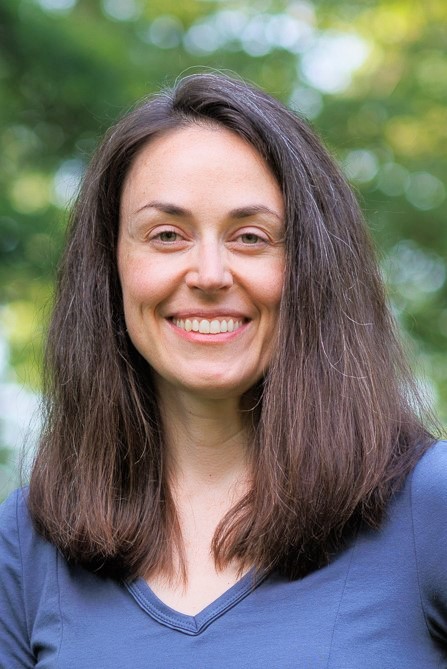 Editor, Kiplinger Personal Finance magazine
Lisa has been the editor of Kiplinger Personal Finance since June 2023. Previously, she spent more than a decade reporting and writing for the magazine on a variety of topics, including credit, banking and retirement. She has shared her expertise as a guest on the Today Show, CNN, Fox, NPR, Cheddar and many other media outlets around the nation. Lisa graduated from Ball State University and received the school's "Graduate of the Last Decade" award in 2014. A military spouse, she has moved around the U.S. and currently lives in the Philadelphia area with her husband and two sons.