How to Decipher a Financial Aid Letter
Some colleges blur the lines between loans and grants.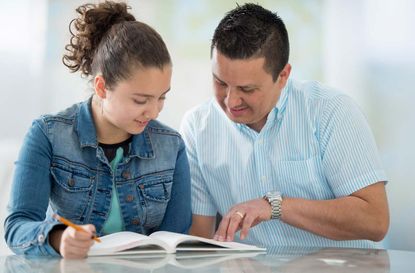 (Image credit: FatCamera)
Figuring out how much college will cost can be complicated. College websites and promotional materials publish sticker prices, which can easily top $65,000 a year at a private college or $25,000 a year for an in-state public school. But most families will pay far less. Need-based financial aid awards often cut a school's sticker price in half for families who qualify. And non-need-based aid further reduces the costs for stellar students.
Still, how much any financial aid award will shave off your bill remains a mystery until after your child has been accepted. Then, within about two weeks, you'll receive a letter summarizing the types, sources and amount of financial aid being offered. Many of the letters, however, are missing important information or make financial aid awards appear more generous than they are.
Lawmakers are considering proposals that would standardize the letters and require schools to show cost and aid information in a more consumer-friendly way. Legislation that includes new rules for financial aid letters is likely to pass this year, says Mark Kantrowitz, publisher of SavingforCollege.com (opens in new tab). But even if that happens, changes to the award letters won't reach families for another one to three years.
Subscribe to Kiplinger's Personal Finance
Be a smarter, better informed investor.
Save up to 74%
Sign up for Kiplinger's Free E-Newsletters
Profit and prosper with the best of Kiplinger's expert advice on investing, taxes, retirement, personal finance and more - straight to your e-mail.
Profit and prosper with the best of Kiplinger's expert advice - straight to your e-mail.
Examine the costs
Start by calculating the full annual cost of attendance for each school that has accepted your student. You can't always take the listed costs at face value because colleges often exclude from award letters some expenses or underestimate how much students will spend on things such as textbooks and transportation. Use the highest estimated book expense. You should also adjust transportation expenses for each school to reflect how far—and how often—your student will likely travel for school breaks. Then add up the cost of tuition, fees, room and board, books and supplies, and transportation to determine the sticker price for one year.
Most colleges group different types of financial aid under the same umbrella. It can be difficult to tell which items are scholarships and grants and which are loans. Ask the financial aid office if the award is likely to shrink in future years, or visit www.collegenavigator.gov to see how the average awards for first-year students compare with those of all undergraduates.
Calculate and compare
To see how much each school will cost your family, subtract the gift aid your student was awarded from the estimated cost of attendance. This is the amount your family is expected to contribute from savings, income or loans to cover costs for one year. If your student has been accepted at more than one school, make your own chart to compare each school's costs and offers, or use the tool at www.consumerfinance.gov.
Associate Editor, Kiplinger's Personal Finance
Pitsker joined Kiplinger in the summer of 2012. Previously, she interned at the Post-Standard newspaper in Syracuse, N.Y., and with Chronogram magazine in Kingston, N.Y. She holds a BS in magazine journalism from Syracuse University's S.I. Newhouse School of Public Communications.