Sam Bankman-Fried Testifies at FTX Trial That Mistakes Were Made
Sam Bankman-Fried faces several fraud charges for his time at the FTX cryptocurrency exchange.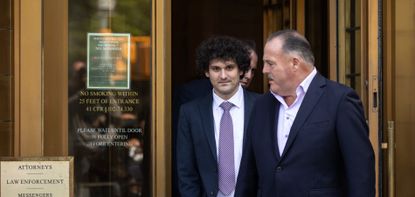 (Image credit: Yuki Iwamura/Bloomberg via Getty Images)
Sam Bankman-Fried (SBF) took the stand in court on Friday, October 27, facing several fraud charges for his role in the collapse of FTX, once one of the world's leading cryptocurrency exchanges.
SBF acknowledged that mistakes were made at FTX including "significant oversights" but said he did not intend to defraud anyone, according to a New York Times live report of the trial. His attorneys painted a picture of "an overwhelmed founder, working impossible hours, who let risk management slip by the wayside," the report noted.
The collapse of the FTX exchange, which was once valued at $32 billion according to Forbes, began after a shortfall of assets on its balance sheet amid rumors that it might have been insufficiently liquid. This led to the revelation that FTX was tapping into customer accounts to fund risky bets by its sister company, crypto hedge fund Alameda Research. FTX held just $900 million in easily sellable assets against $9 billion in liabilities the day before it collapsed.
Subscribe to Kiplinger's Personal Finance
Be a smarter, better informed investor.
Save up to 74%
Sign up for Kiplinger's Free E-Newsletters
Profit and prosper with the best of expert advice on investing, taxes, retirement, personal finance and more - straight to your e-mail.
Profit and prosper with the best of expert advice - straight to your e-mail.
After more than two weeks of a trial that aimed to paint SBF as a liar who committed fraud by using FTX for personal gain, SBF took the stand to clear his name in the highly anticipated case. His defense team has argued that he is not a criminal but is an entrepreneur caught up in the sharp downturn of crypto valuations, according to the NYT report. SBF said that he truly believed that Alameda had the right to borrow money from FTX's accounts, the report added.
In response to allegations of reckless spending, SBF said that money spent by FTX and Alameda on venture investments and marketing deals was money that the company was entitled to spend and that he did not direct anyone to break any laws, the NYT reported.
Cultivating an image
Donning a gray suit and purple tie with short hair in court on Friday, SBF looked professional – but this is not the image he carried during the rise and fall of FTX. His personal style choices — typically shorts and a t-shirt with untamed curly hair — during his tenure at FTX were discussed after earlier testimonies called the style choices "a calculated PR strategy," according to a CNN report.
SBF's attorney pushed back on those allegations by asking his client why he chose to wear shorts and t-shirts and why he didn't style his hair.
"I found them comfortable," SBF replied, adding, "I was kind of busy and lazy and didn't bother getting a haircut for long periods of time."
SBF said he did not intend to be the public face of the company and that his time in the public's spotlight was essentially "an accident," according to the CNN report.
Related Content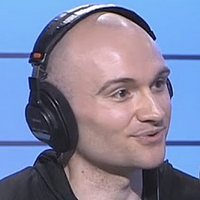 Joey Solitro is a freelance financial journalist at Kiplinger with more than a decade of experience. A longtime equity analyst, Joey has covered a range of industries for media outlets including The Motley Fool, Seeking Alpha, Market Realist, and TipRanks. Joey holds a bachelor's degree in business administration.