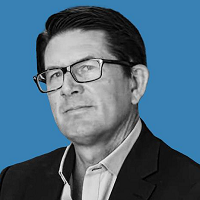 Sean Murray, CFA
Head of Retirement, Envestnet
As the Head of Retirement for Envestnet, Sean plays a key role in the ongoing growth and alignment for Envestnet's solutions for the workplace. Sean has over 25 years of experience in the financial services industry serving in a multitude of executive roles for some of the top firms in the asset management space. Prior to joining Envestnet, Sean was a Managing Director with BlackRock and led their Retail Defined Contribution Investment group while also serving on a variety of executive committees across the firm.
Before BlackRock, Sean established and led the Retail Defined Contribution business for both PIMCO and Goldman Sachs. Sean has also spent time in various sales and marketing roles for Fidelity Investments, Delaware Investments, Retiree Inc. and Pilgrim Baxter.
Sean is a Chartered Financial Analyst and a graduate of the University of Pennsylvania.
Website: www.envestnet.com