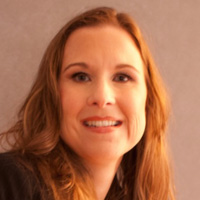 Roxanne Alexander, CFP®, CAIA, AIF®, ADPA®
Senior Financial Adviser, Evensky & Katz/Foldes Financial Wealth Management
Roxanne Alexander is a senior financial adviser with Evensky & Katz/Foldes Financial handling client analysis on investments, insurance, annuities, college planning and developing investment policies. Prior to this, she was a senior vice president at Evensky & Katz working with both individual and institutional clients. She also monitored financial plans and investment policies for individuals, trusts, pensions and institutions.
After receiving a bachelor's in accounting and business management from the University of the West Indies, she received an MBA at the University of Miami in finance and investments.
Ms. Alexander is also a Chartered Alternative Investment Analyst (CAIA) and a CFP® — Certified Financial Planner Licensee. She is a Member of the Financial Planning Association (FPA) and a past member of the CFA Institute. In addition, she completed the Accredited Investment Fiduciary® professional designation and is an Accredited Domestic Partnership Advisor.
Phone: 305.448.8882 x236 | Email: RAlexander@Evensky.com | Website: https://evensky.com/ | LinkedIn: www.linkedin.com/in/roxannealexanderCFP