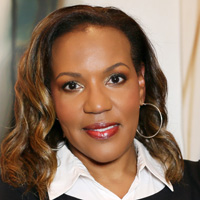 Renora L. Nelson
Wealth Manager, Merit Financial Advisors
Renora Nelson began her career in finance with Charles Schwab, Edward Jones and Allegiance Retirement Solutions before joining Merit Financial Advisors. Renora holds a Bachelor of Science degree in Accounting and has over 15 years of experience in the financial industry.
Renora believes in using comprehensive financial planning so that each client can understand and overcome the current trends in retirement planning to help them with their income during their retirement years. She enjoys the process and finding the strategies for every client's need to pursue their retirement goals.
Renora enjoys reading and is an active member of Sigma Gamma Rho Sorority in Roswell, GA. She writes a blog for parents of children with learning disabilities and autism, and is currently working on a biography in her spare time. She lives in Alpharetta, GA, and has a 16- year-old son.
Phone: 678.867.7050 | Email: rnelson@meritfa.com | Website: www.meritfa.com | LinkedIn: www.linkedin.com/in/renora-nelson-500340b7/