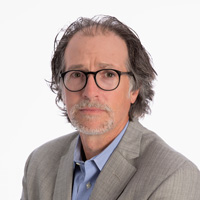 Keith H. Clark Jr.
Managing Partner, DWC - The 401k Experts
Keith Clark is one of the founders of DWC - The 401k Experts. He has over 30 years of industry experience, nearly 18 of which have been devoted to molding DWC into the firm it is today. Before focusing exclusively on ERISA consulting at DWC, Clark honed his skills at several top firms including Coopers & Lybrand, LLP, Bankers Trust and Hewitt. He was named one of the top five consultants in Pension Management Magazine.
A well-known industry author of The Defined Contribution Handbook and keynote industry speaker, Clark is known for his entertaining and direct presentation style. Today, he continues to share his enthusiasm as an adjunct professor at the University of Minnesota's Carlson School of Management, teaching Executive Compensation and Taxation of Employee Benefits. He earned his Master of Business Administration at Auburn University and Bachelor of Science in Economics at the University of Minnesota.
E-mail: keith.clark@dwc401k.com
www.dwc401k.com
LinkedIn: www.linkedin.com/in/keithclark401k