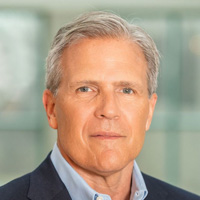 Andy Schwartz, CFP®
Principal, Bleakley Financial Group
For nearly 35 years, Andy Schwartz has provided financial planning and wealth management services to clients throughout the country. As an independent adviser, his advice and guidance is always personalized and focused on the client's success. He is the founder and principal of Bleakley Financial Group, a wealth management firm servicing over $5.5 billion in client brokerage and advisory assets.
Andy has been recognized as a a top financial adviser in Fobres, Barron's, and Financial Times the past three years (2018,2019,2020). He was also named a 2019 Executive of the Year.
For over two decades, Andy has supported New Jersey Seeds, an education-based nonprofit founded to confront the lack of opportunity of high-achieving, low-income students. Since joining the organization, he has acted in numerous roles, while raising over $2.9 million that helped more than 2,500 students who have enrolled in the program.
Phone: 973.575.4180
Website: www.bleakley.com
LinkedIn: https://www.linkedin.com/in/andyschwartzbscf/