How to Get Your IRA Up and Running
IRAs give you the flexibility to choose who will manage your account and what will go into it.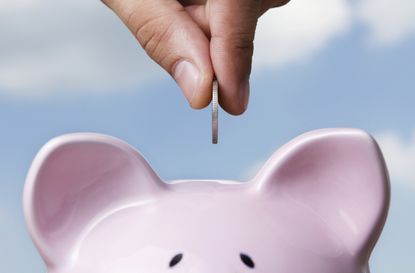 (Image credit: Getty Images/iStockphoto)
You have almost unlimited choices of how and where to invest your IRA money -- and this is the same whether you stick with a traditional IRA or use a Roth IRA.
You can stick with a bank, savings and loan or credit union, invest with mutual funds or take the reins yourself through a self-directed account, managed by you and run through a brokerage firm.
Once you've decided on a sponsor or sponsors, you'll need to decide where to deploy your money -- blue chip stocks, small-company stocks, foreign stocks, corporate bonds or certificates of deposit.
Subscribe to Kiplinger's Personal Finance
Be a smarter, better informed investor.
Save up to 74%
Sign up for Kiplinger's Free E-Newsletters
Profit and prosper with the best of expert advice on investing, taxes, retirement, personal finance and more - straight to your e-mail.
Profit and prosper with the best of expert advice - straight to your e-mail.
The allocation strategy you select for your IRA will depend on your age, the size of your portfolio, your tolerance for risk and the investments you hold in other retirement plans.
You can set up as many IRA accounts as you want as long as your total contribution doesn't exceed the annual contribution limit. But consider the fees you'll pay. Most IRAs carry maintenance and brokerage fees.
Put your IRA on autopilot
You may find it easier to save the max in your IRA if you make the deposits in smaller pieces throughout the year through an automatic investment program. Most major mutual fund families offer these plans to automatically transfer a deposit on a regular basis to your IRA from a checking account at your bank or credit union.
Many sponsors' automatic plans offer:
A lower minimum initial investment and smaller deposit minimums, too.

The ability to customize your strategy by choosing the timing of deposits.

The control to stop the program at any time -- often with a simple phone call -- or skip a payment.

Savings discipline. Because the money is transferred directly from your checking account, you never see it and aren't tempted to spend it somewhere else.