How to Shop for a Continuing Care Retirement Community
A continuing care retirement community will handle all your needs for the rest of your life -- at a hefty price. Here's how to shop for one.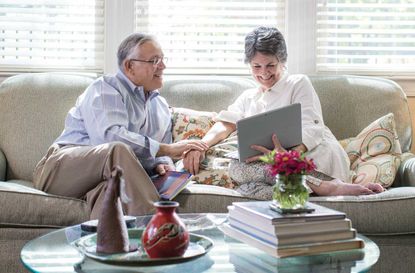 (Image credit: NATALIA WEEDY)
Ralph and Jean Davison of Greensboro, N.C., knew that someday they would sell their 4,500-square-foot home and acre of land and move to a continuing care retirement community. But someday came sooner than they expected. In 2015, Ralph, now 71, and Jean, 65, learned that Well Spring, a nearby CCRC, was adding 23 new villas. The Davisons put down an initial $1,000 deposit on a 2,500-square-foot, one-story home with three bedrooms, two bathrooms and a two-car garage—exactly what they wanted. A year later, they moved into their new home and, along with it, the community that will see them from independent living all the way to skilled nursing care, should they ever need it.
There are nearly 2,000 CCRCs nationwide, many with waiting lists. To buy into one, you usually must be at least 62 and healthy enough to live independently. You live in a house or apartment and go to a community dining room for as many meals as you choose. The CCRC provides entertainment, fitness centers and wellness programs, plus excursions to museums, theaters and stores. If your health declines, you can move on to assisted living, memory care or skilled nursing until the end of your life.
Among the many amenities Well Spring offers—from a bank to walking trails—the Davisons use the fitness center and indoor swimming pool. The community is sociable, says Ralph, and the dining room has fabulous food and wonderful servers. "Living here is so easy, like being on a cruise ship," he says. The Davisons can travel without worrying about break-ins or mowing the lawn, and a Well Spring driver will always be waiting to pick them up at the airport.
Subscribe to Kiplinger's Personal Finance
Be a smarter, better informed investor.
Save up to 74%
Sign up for Kiplinger's Free E-Newsletters
Profit and prosper with the best of expert advice on investing, taxes, retirement, personal finance and more - straight to your e-mail.
Profit and prosper with the best of expert advice - straight to your e-mail.
What You'll Pay
All this comes at a steep price. The majority of CCRCs require a hefty entrance fee, which averages about $320,000, up 3% from 2016, according to the National Investment Center for Seniors Housing and Care, an industry research group. The fee—based on the location, size of the residence, and whether it is single or double occupancy—can range from less than $100,000 to more than $1 million.
You'll also pay monthly fees, which average $3,266 nationwide, up 4.8% from a year ago. These, too, vary widely, from about $2,000 to more than $7,000 at some high-end CCRCs. A CCRC pools the fees to run the community and provide for its residents' long-term care.
The Davisons paid a $280,000 entrance fee, and they pay a monthly fee of $5,800 to cover meals, utilities, maintenance, security and other basics. They found that even with the $5,800 monthly fee, it costs them less to live at Well Spring than it did to live in their former home, after eliminating mortgage payments, property taxes, homeowners insurance, utilities and upkeep of the yard and swimming pool.
Debbie Levenson, a financial planner in Newton, Mass., researched several CCRCs for her parents near their home in Cherry Hill, N.J., and near her, in Boston. "It was a tale of two cities, and it has mostly to do with the cost of real estate," she says. Boston's CCRCs had small apartments, long waiting lists and entrance fees of $800,000 to $1 million for a two-bedroom apartment. In Cherry Hill, the CCRC apartments were large and available immediately, and the up-front fees were $300,000 to $400,000. Her parents chose the New Jersey CCRC.
Most CCRC residents, like Levenson's parents and the Davisons, don't buy a residence outright. Rather, they purchase the right to occupy an apartment or house. Less often, residents buy their home instead of paying an entry fee, but they still pay a monthly fee, as well as property taxes and homeowners association fees. Owners are generally guaranteed or given priority access to assisted living or skilled nursing care at no extra cost for anywhere from 90 days to six months. After that, they pay out-of-pocket at half to full market price, depending on their contract. After they die, their heirs can sell the property—but only to a buyer who meets the entry criteria. The CCRC may be entitled to part of any home-price appreciation.
After you've digested the cost, get ready to make a raft of decisions. Contracts and terms tend to be complex and vary widely from community to community. "This is a very complicated decision," says Andrew Crowell, vice chairman of D.A. Davidson & Co. Individual Investor Group, in Los Angeles. "Think about purchasing a home. Think about purchasing an insurance contract. And think about making one of the biggest financial and lifestyle decisions in your life. The decision to go into a continuing care retirement community is all three of those bundled into one."
In general, the higher the entrance fee and monthly fees, the more of your health care costs your fees cover. Many communities offer a partial—or even full—refund of the entrance fee if you leave or after you die. You may, for instance, pay a larger entrance fee for the promise of getting 90% of it returned once the unit is occupied again or after a certain time, such as two years, says Brad Breeding, founder of myLifeSite.net, a website with information on hundreds of CCRCs in 11 states.
Coming Up With the Cash
When you apply to a CCRC, be prepared for your finances to be heavily vetted. The CCRC wants to make sure you can afford not only the up-front fee but also the monthly fees, which will likely go up each year by 3% to 4%. CCRCs often use software that analyzes your age, assets, liabilities and life expectancy to predict when, or if, your money will run out. Financial planners say CCRCs typically expect applicants' total assets when they apply to be twice the amount of the entrance fee, and their monthly income, from such sources as Social Security, annuities and pensions (but not from the drawdown of assets), to be one-and-a-half to two times the monthly fee.
Most people finance the entrance fee by selling their house. If you can't immediately sell your home, you may be able to pay the entrance fee using a home-equity line of credit. (You can usually borrow up to 80% of a property's appraised value.) When you sell the house, you can pay off the line of credit. If you don't have a credit line, set one up months before applying to a CCRC, says Keith Gumbinger, vice president at mortgage research firm HSH.com. Banks are less likely to extend a credit line if they expect the homeowner to repay the debt within two or three years, he says, and they often charge an early-termination fee.
The Davisons borrowed from an existing home-equity line of credit to make four deposits during construction that were equal to about half of the $280,000 entrance fee. A few days after moving into the CCRC, they sold their house for about $660,000 and paid off their debt.
Bridge loans that provide the cash needed between the time you buy one home and sell another are hard to come by; they're almost impossible to get for CCRCs in which you won't own your residence. There are a few exceptions. For example, Elderlife Financial Services specializes in bridge loans to borrowers entering one of 125 CCRCs it partners with in 42 states. Loans are based on your finances and comparable home sales in your neighborhood. Some CCRCs will even cover the loan's origination fee and interest.
If you have to tap retirement accounts for a portion of the entrance fee—triggering a tax bill that could push you into a higher tax bracket—the tax hit can be partially offset by the sizable deduction you may be able to take on the portion of the entrance fee that will cover future health care costs. If you itemize deductions on your federal return, you can write off medical expenses that exceed 10% of your adjusted gross income. (That could change under tax reform.) The CCRC will be able to tell you how much of the entrance fee—as well as any monthly fees you may pay—is deductible. The Davisons, for instance, deducted 38% of their entrance fee and monthly fees paid during the remainder of their first year.
Also ask the CCRC about options for covering the fees. It may let you delay payment of your entrance fee for a few weeks or sign an agreement promising to pay the entrance fee at the end of 60, 90 or 120 days if you pay a nominal sum, says Steve Fleming, president of Well Spring and chairman-elect of LeadingAge, an association that rep­resents nonprofit CCRCs and other aging-services providers.
Check to see whether a CCRC offers incentives when it has a number of vacancies or units that remain unoccupied. Incentives may include a lower entrance fee, a temporary discount on the monthly fee or free unit upgrades.
Check Out the CCRC
Just as CCRCs will scrutinize your health and finances, you should return the favor. After all, you are entrusting a big portion of your nest egg to the CCRC, and your lifelong security depends on its financial stability and the quality of care it provides.
The box below lists ways to vet a CCRC. To dig deeper into the quality of its health care, use the "Nursing Home Comparison" tool at www.medicare.gov, which rates facilities and lets you compare up to three at a time. Note the total number of licensed-nurse staff-hours devoted to each resident per day. The more, the better, especially for registered nurses. (CCRCs with a top, five-star rating will advertise it.) For information and inspection reports on the assisted living facilities, visit the website of the state's department of health, social services or aging and use its facility finder. When you visit CCRCs, be sure to tour the assisted living and skilled nursing facilities. Look for positive interactions among members of the staff, as well as among staff and residents.
Ask for the CCRC's disclosure statement, including audited financial figures. The disclosure statement contains clues to help you determine whether a CCRC has the financial resources necessary to provide services now and in the future. Expenses that are greater than operating income, and liabilities that exceed assets, are red flags. If numbers aren't your thing, take the audited financial statement and other disclosures to your accountant, lawyer or financial adviser.
Also ask for the history of the CCRC's monthly fees. It's not unusual for fee increases to exceed inflation by a little, but a jump of 15% to 20% over the past several years could be a sign of poor management or budgeting (or that the CCRC had a major renovation), says Levenson.
What if you can't keep up with monthly fees? The answer should be spelled out in the contract. Some CCRCs accept Medicaid; others don't. Some will draw down the refundable entrance fee. Most CCRCs are nonprofit and have a so-called benevolent fund that will subsidize or cover your continued stay. Some for-profits will also do what they can to keep residents in place, Breeding says, although he has seen some for-profit contracts that require residents to leave the CCRC after a certain number of days if they can't pay the fees.
Money aside, for many residents, the value of a CCRC is the ability to control their future without having to rely on others to make critical care choices for them. "We wanted to make our own decisions and take that burden off our children's shoulders. And we did it," says Ralph Davison.
Pick a Contract
CCRC contracts come in four flavors, although a facility may offer only one or two types.
Lifecare. Also called a type A contract, it has a higher monthly fee and possibly a higher entrance fee than other types of contracts because it provides the assisted living and skilled nursing you may need later without additional cost.
Modified. This arrangement (called type B) tends to have a smaller monthly fee or entrance fee than lifecare because it doesn't pay the full cost of future health care. You may receive care at a discount, typically 20%.
Fee-for-service. You'll generally pay lower fees for this arrangement (called type C) than for type A or B because you buy your health care à la carte and pay market rates for assisted living or skilled nursing care. If you or a spouse moves to assisted living or skilled nursing, your monthly cost could more than double.
Rental agreement. You won't pay an entrance fee, but your monthly fees will be higher than for other contracts, and you pay the full cost of health care.
How to Vet a CCRC
✔ Pop in for a visit. In fact, many facilities allow you to stay overnight to get a better feel of what it would be like to live there.
✔ Talk to residents besides those selected by the CCRC to give you a tour. What do they like or dislike about the place? Are residents' concerns addressed?
✔ Tour the assisted living and skilled nursing facilities. That's ultimately a big part of what you're buying.
✔ Request a sample contract and financial disclosures up front (see the "Consumer Guide to Understanding Financial Performance & Reporting in CCRCs" at www.carf.org). Have a financial adviser review the contract and other paperwork.
✔ Ask about staff turnover. It's a bad sign if, say, the facility has a new director every other year.
✔ Check the occupancy rate. Facilities that are consistently at least 90% filled will most likely be able to keep their financial promises to residents. A lower rate over a sustained period is a red flag.
✔ Look at the history of annual increases for monthly fees. Fee hikes of more than 3% to 4% a year could signal a problem.
✔ Ask how the CCRC plans to meet its future obligations. Or, if the CCRC intends to expand, ask how it will pay for that development and what impact that could have on fees.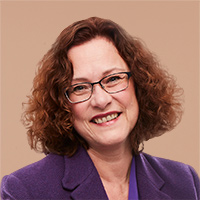 Contributing Writer, Kiplinger's Personal Finance
Esswein joined Kiplinger in May 1984 as director of special publications and managing editor of Kiplinger Books. In 2004, she began covering real estate for Kiplinger's Personal Finance, writing about the housing market, buying and selling a home, getting a mortgage, and home improvement. Prior to joining Kiplinger, Esswein wrote and edited for Empire Sports, a monthly magazine covering sports and recreation in upstate New York. She holds a BA degree from Gustavus Adolphus College, in St. Peter, Minn., and an MA in magazine journalism from the S.I. Newhouse School at Syracuse University.