How to Get a Great Deal on a Car Lease
Leasing can put you in the car you really want. But don't let lower payments lull you into spending more than you should.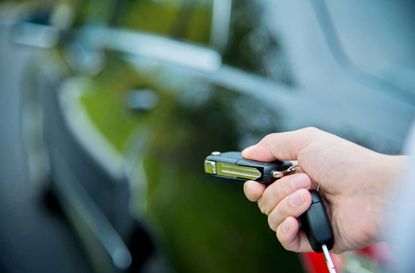 (Image credit: baona)
Leasing has spread beyond luxury brands and their affluent buyers to deals involving family sedans and crossovers, compacts, and even pickups. That reflects a mutual enthusiasm among car shoppers looking to lower monthly payments and carmakers, who often subsidize the cost of leases to prop up sales. Leasing hit an all-time high in 2016, accounting for nearly one in three new-car transactions.
The biggest reason people of all generations choose leasing is an old one: It allows you to put a more expensive vehicle in your driveway. Because you're paying for a car's depreciation only over the term of the lease, your payments are lower than if you financed the entire cost. Another plus: With most lease terms, you're always under warranty.
If you tend to keep your car until it quits, leasing isn't for you. But if you finance new cars and trade them in often enough that you always have a new-car payment, a lease could be a good deal.
Subscribe to Kiplinger's Personal Finance
Be a smarter, better informed investor.
Save up to 74%
Sign up for Kiplinger's Free E-Newsletters
Profit and prosper with the best of expert advice on investing, taxes, retirement, personal finance and more - straight to your e-mail.
Profit and prosper with the best of expert advice - straight to your e-mail.
How to negotiate a lease. Lessees often fixate on the monthly payment rather than the overall cost of a lease, and that's a mistake. In their defense, leases are complex agreements that seem even more daunting because they have their own special jargon. In the leasing world, for example, the price of the vehicle is called the capitalized cost. You should haggle over that cost just as you would over the sticker price of a car you're buying. "A lot of people don't even think to do that," says Jack Nerad, executive market analyst for Kelley Blue Book.
The capital cost reduction is basically the down payment. The more you put down, the lower your payments—but you should put down as little as you can. One of the benefits of leasing is that you are tying up as little money as possible in a depreciating asset. Plus, if your car is stolen (and not recovered) or totaled early in the lease, it's unlikely you will get that money back after insurance pays off the car.
A couple of other terms to focus on as you compare leases: Residual value (or resale value) is what the vehicle is expected to be worth at the end of the lease and is the same as, or close to, the purchase price you'd pay then. An inflated residual value can lower your monthly payments, but it can also make it more difficult to sell the lease, trade in your vehicle in the middle of the lease or buy the vehicle at the end of the lease. The money factor is the interest you'll pay (the lower the number, the better). You multiply that number by 2,400 to get an estimate of the annual percentage rate.
You know those TV commercials you see for lease deals around the holidays? Lowering payments by pushing up residual values is one of the ways carmakers meet end-of-year sales goals, especially with slower-selling models. That can spell savings for you. But carmakers have also learned that sub­sidizing the lease business can burn them. They're the ones on the hook after lessees return all those cars and the glut drives down used-car prices. Recently, lessors have been trying to prevent prices from falling by lowering the mileage limits that come with leases to make the used vehicles more valuable. Some current lease deals offer as little as 10,000 miles a year. You can buy more miles for about 25 cents a mile, but don't add on more mileage than the warranty covers, lest you undermine one of leasing's advantages.
Comparison shopping is the only way to be sure you're getting a good deal. Shop for your lease at the dealer as well as banks and credit unions, focusing on the money factor and the residual value. (No matter who writes your lease, you'll have to haggle with the dealer over the capitalized cost.) Check out Edmunds.com's tool for finding lease deals (but note it's still in testing). LeaseHackr has a calculator that helps you compare the cost of leases. Or consider LeaseWise.org. For $350, the service will shop at least five dealers in your area and guarantee the deals.
QUIZ: Are You Getting the Best Deal on that Used Car?
Former Senior Online Editor
In his former role as Senior Online Editor, David edited and wrote a wide range of content for Kiplinger.com. With more than 20 years of experience with Kiplinger, David worked on numerous Kiplinger publications, including The Kiplinger Letter and Kiplinger's Personal Finance magazine. He co-hosted Your Money's Worth, Kiplinger's podcast and helped develop the Economic Forecasts feature.