5 Best Tech Stocks for Dividends, No FANGs Required
Time was, technology stocks rarely paid dividends.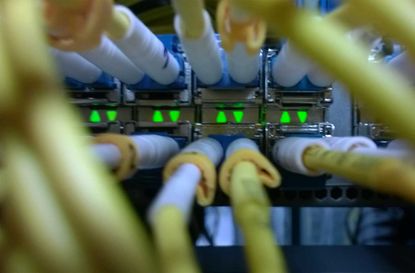 (Image credit: Thinkstock)
Time was, technology stocks rarely paid dividends. Today, the tech sector is the second-biggest provider of dividend payments in Standard & Poor's 500-stock index, behind only financial firms.
Investing in dividend-paying stocks has its advantages, especially during market downturns. They tend to hold up better than the broad market when the S&P 500 loses ground, according to FactSet Research Systems, a financial data firm. Tech dividend payers tend to be well-established companies with solid balance sheets and a record of boosting payouts regularly since initiating them. And many are reinventing themselves in recognition of rapid changes in technology.
All five of the tech stocks described below yield at least 2.8%, well above the S&P 500's 2.1% yield.
Prices and related figures are as of October 22. Price-earnings ratios are based on estimated earnings for the next 12 months.
Senior Associate Editor, Kiplinger's Personal Finance
Nellie joined Kiplinger in August 2011 after a seven-year stint in Hong Kong. There, she worked for the Wall Street Journal Asia, where as lifestyle editor, she launched and edited Scene Asia, an online guide to food, wine, entertainment and the arts in Asia. Prior to that, she was an editor at Weekend Journal, the Friday lifestyle section of the Wall Street Journal Asia. Kiplinger isn't Nellie's first foray into personal finance: She has also worked at SmartMoney (rising from fact-checker to senior writer), and she was a senior editor at Money.